Now that crowdfunding has gone mainstream it could become the source of funding to define the decade. Crowdfunding could further blow the playing field wide open if equity crowdfunding gets the green light from the SEC.
At the moment, only accredited investors are allowed to invest in young companies. The Securities and Exchange Commission is working to establish rules that would allow anybody to invest in startups via online platforms.
If Equity Crowdfunding does become reality, it will open up another gateway for young or fledgling companies to raise capital and funding by allowing non-accredited investors—people who make less than $200,000 and are worth than less $1 million—to make investments in these startups.
In fact, a wave of small business and startup financing is expected to sweep the nation. The Fung Institute for Engineering Leadership at the UC Berkeley College of Engineering, recently concluded its study on the evolving crowdfunding market. Sources there say, "We have presented a set of data, assumptions, and estimations that may prove useful. From the lenses of Angels, VCs and Small Business lending we believe a market as large as $3.98B per year could rapidly evolve."
It's important though to remember that raising money this way is no picnic. If you haven't raised about 30% of your money in the first two to three days, the odds are pretty good you won't be successful.
But with a potential cash pool of nearly $4 billion up for grabs, choosing the right site is critical for success. And with about 1000 sites to pick from it's about to get a lot more brutal out there.
Here are six Crowdfunding sites you're better off knowing if you want to fund your new business.
Kickstarter

The most popular of all the crowdfunding sites. It's been around for some time and still hasn't lost its luster. Fundraisers still take it seriously.
According to CNBC, "In the five years since its been around, crowdfunders raised more than $1.1 billion for 61,230 projects as of May 8—with 63 securing $1 million or more."
The site lets entrepreneurs use rewards-based crowdfunding, where supporters of a project pledge money in exchange for a small gift. It opted out of letting crowdfunders sell equity to accredited investors, which an SEC decision enabled last fall.
Indiegogo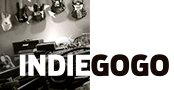 Launched in 2008, and based in San Francisco and New York City, Indiegogo is now a major player in the realm of rewards-based crowdfunding.
The company does not disclose the total amount raised on the site, but a spokesperson says they distribute "millions of dollars a week in 224 countries."
Indiegogo typically funds projects ranging from films to businesses. It's also extremely popular with women entrepreneurs. The site reports that female crowdfunders have had particular success on the site, with 47% of its fully-funded campaigns run by women.
Fundraisers pay between 4% and 9% of the money they raise to the site depending on whether they hit their goal. Those who fall short keep the money but pay 9%.
Rockethub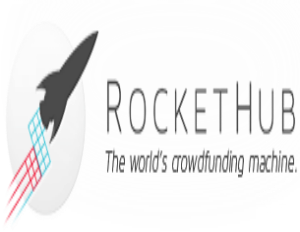 This New York-based crowdfunding site has been around for a while, but after securing a deal with A&E TV last year, management is taking its business to a higher level.
More than 30,000 projects have raised money on the site.
Rockethub doesn't disclose the amount raised, but the partnership with A&E has reportedly resulted in nearly $1 million in funding for entrepreneurs so far. It charges a 4% commission for projects that reach their fundraising goal, and 8% for those that don't.
Crowdtilt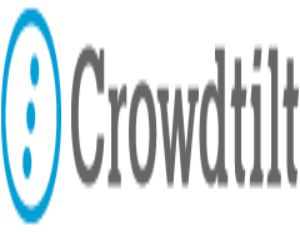 This two-year-old site has positioned itself as the "fastest and easiest way to pool funds with friends."
It differs from Kickstarter and Indiegogo in that users can use the site to pool money for everyday events and projects, like collecting contributions from each person going to a group picnic.
The company keeps 2.5% of transactions and charge a 2.5% processing fee for each contribution.
When the Don Sterling fiasco heated up after he made racist comments about blacks, fans started a campaign on the site to raise $600 million to buy the Los Angeles Clippers and turn the basketball team into a nonprofit.
AngelList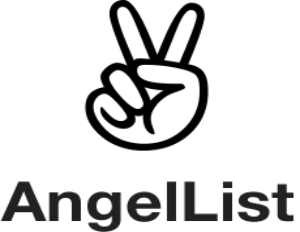 The place where "Startups meet investors. Where Startups meet talent."
This site has a pretty solid reputation for equity fundraising. It also has tons of experience in venture capital and finance.
Last month, they reportedly raised more than $19 million for startups. With Equity Crowdfunding looking increasingly likely, AngelList has launched Accreditation Reports to accredit any investor, at no charge.
CNBC also reports the site raised $24 million in Series B funding last fall from backers such as Google Ventures.
RallyMe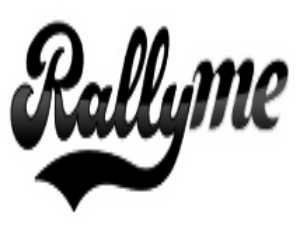 If you're an athlete with a dream or great idea that needs funding, this is where you want to be.
It's been described as "The premier sports crowdfunding platform focused on helping athletes, teams and sports-based organizations raise money online."
The U.S Ski and Snowboard Association announced a multi-year alliance with the online fundraising platform last year. The site was founded by serial entrepreneur Bill Kerig. You can also check out other crowdfunding sites by clicking here.