MY WEB DESIGNS
Do you need some help with the design and build of your website (or perhaps help with your marketing)?
If so TMOTT Web Design would love to be the one that help takes your business to the next level.  TMOTT Web Design is a company that does custom web works (not these "so-called" free easy template sites or outsourced). But instead, the implementation of interactive, social, dynamic and streaming technology to your website. The goal is for your website to enhance your companies brand, increase your consumers awareness of your goods and services, and also allow you to control all aspects of your website on a user friendly well developed content management system.
Web Design
Web Development
Programming
Online Advertising
Search Engine Optimization
Social Media Optimization
You can place a Web Design request HERE.
Scroll through pictures below to view Websites designed by TMOTT Web Design.
Click on the left or right arrows to scroll through the website image.  Then click your desired choice.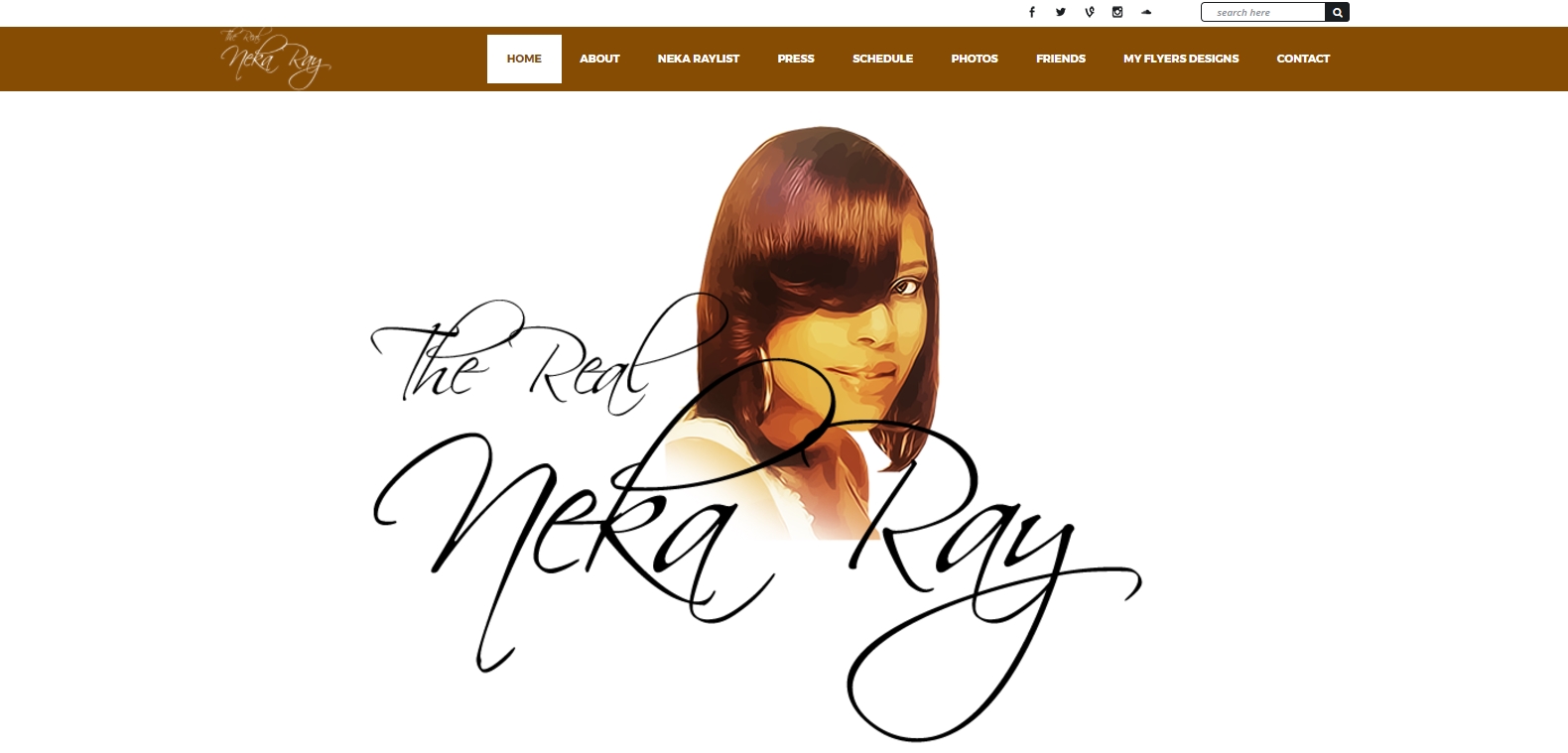 The Real Neka Ray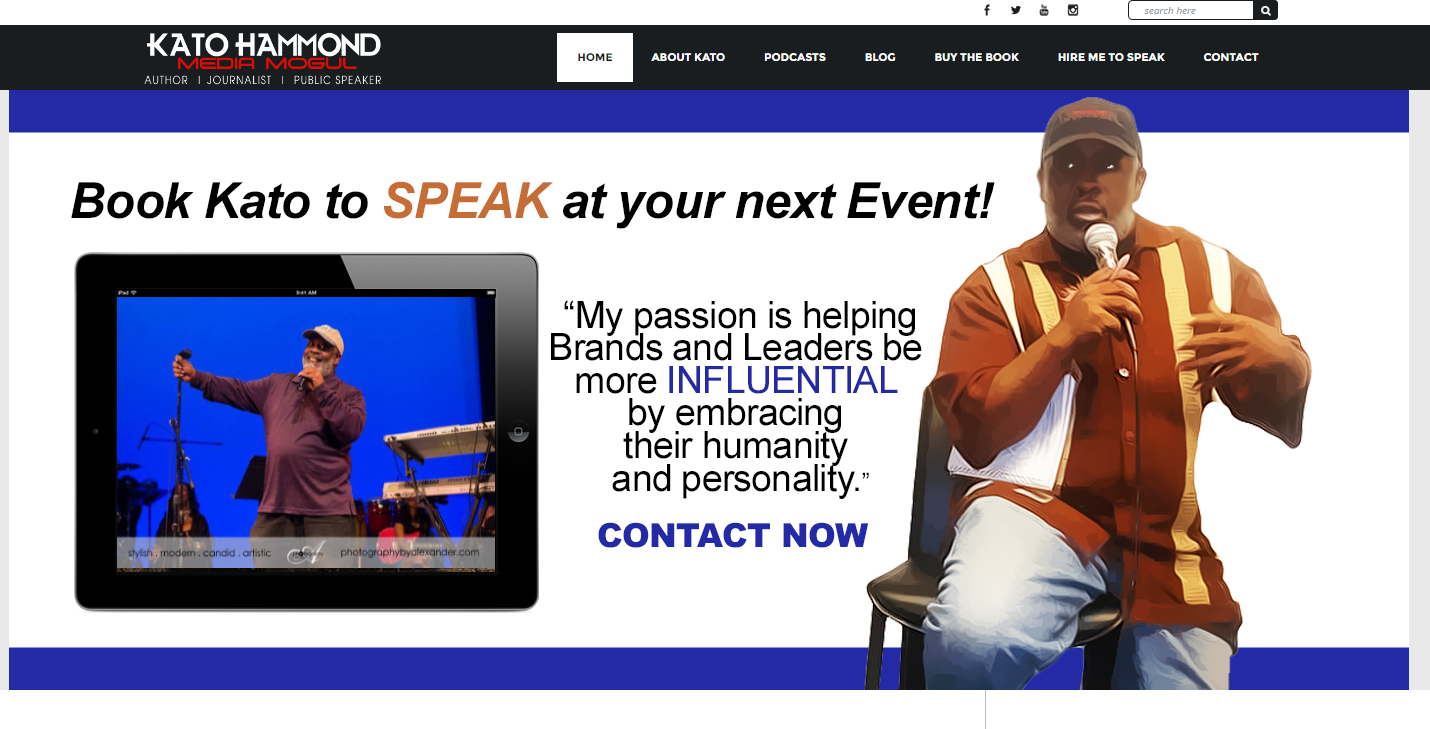 Kato Hammond - Media Mogul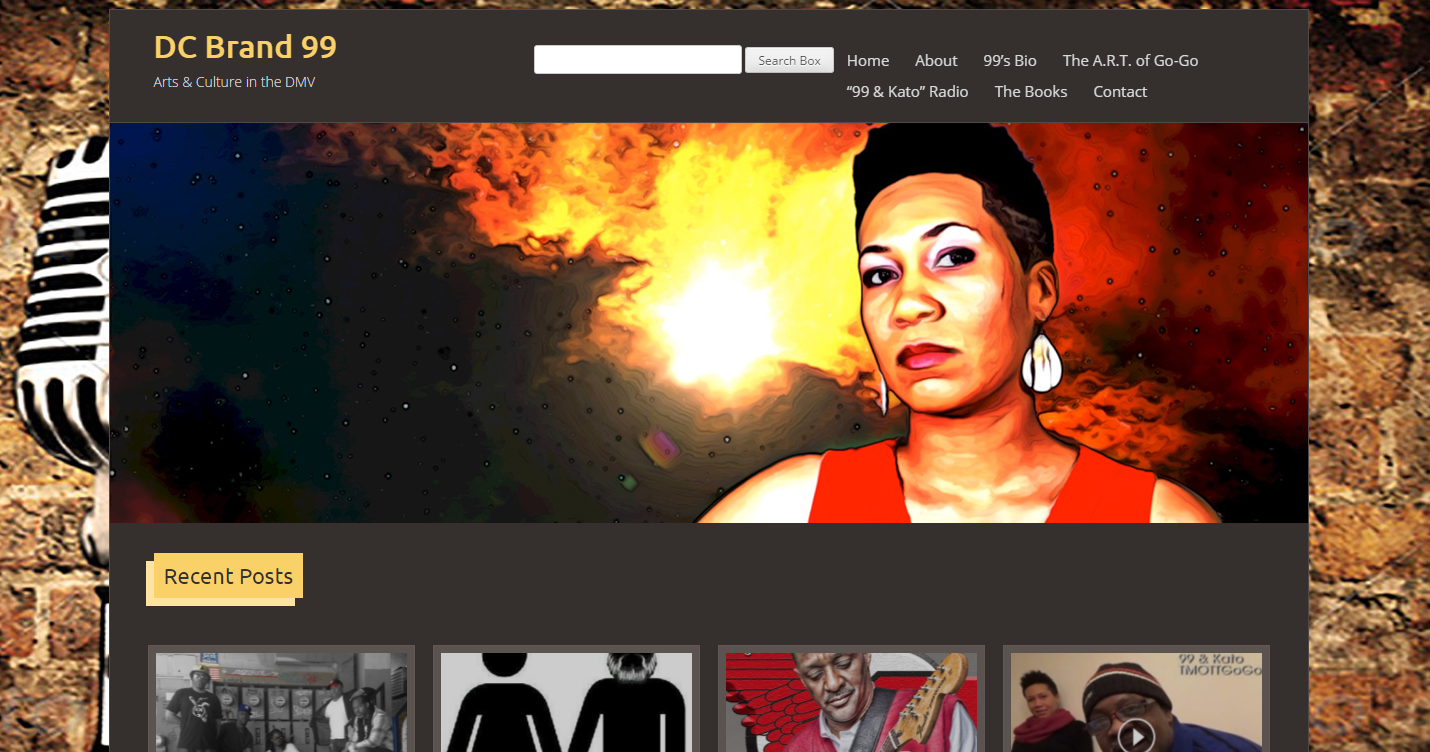 DC Brand 99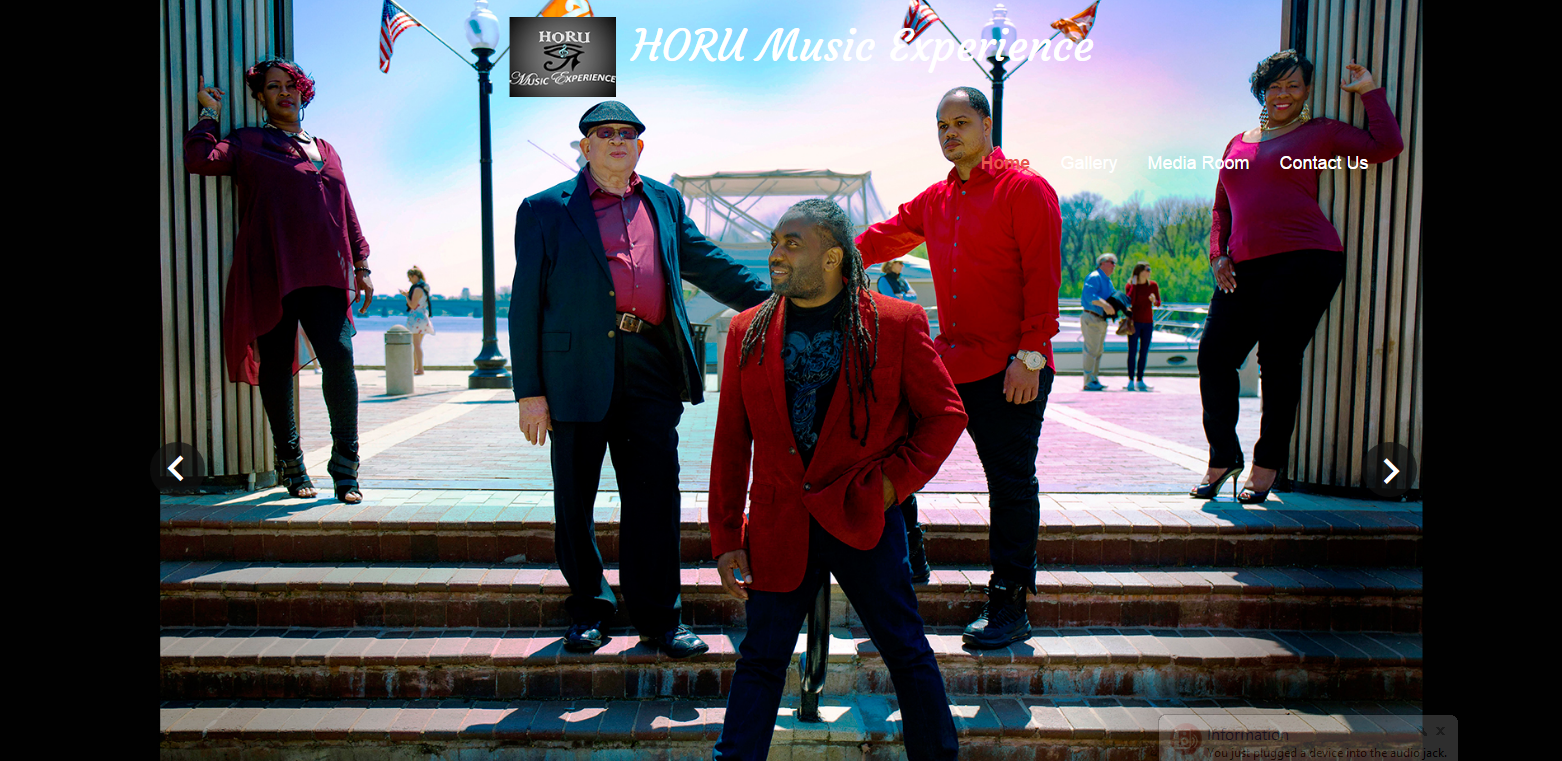 Horu Music Experience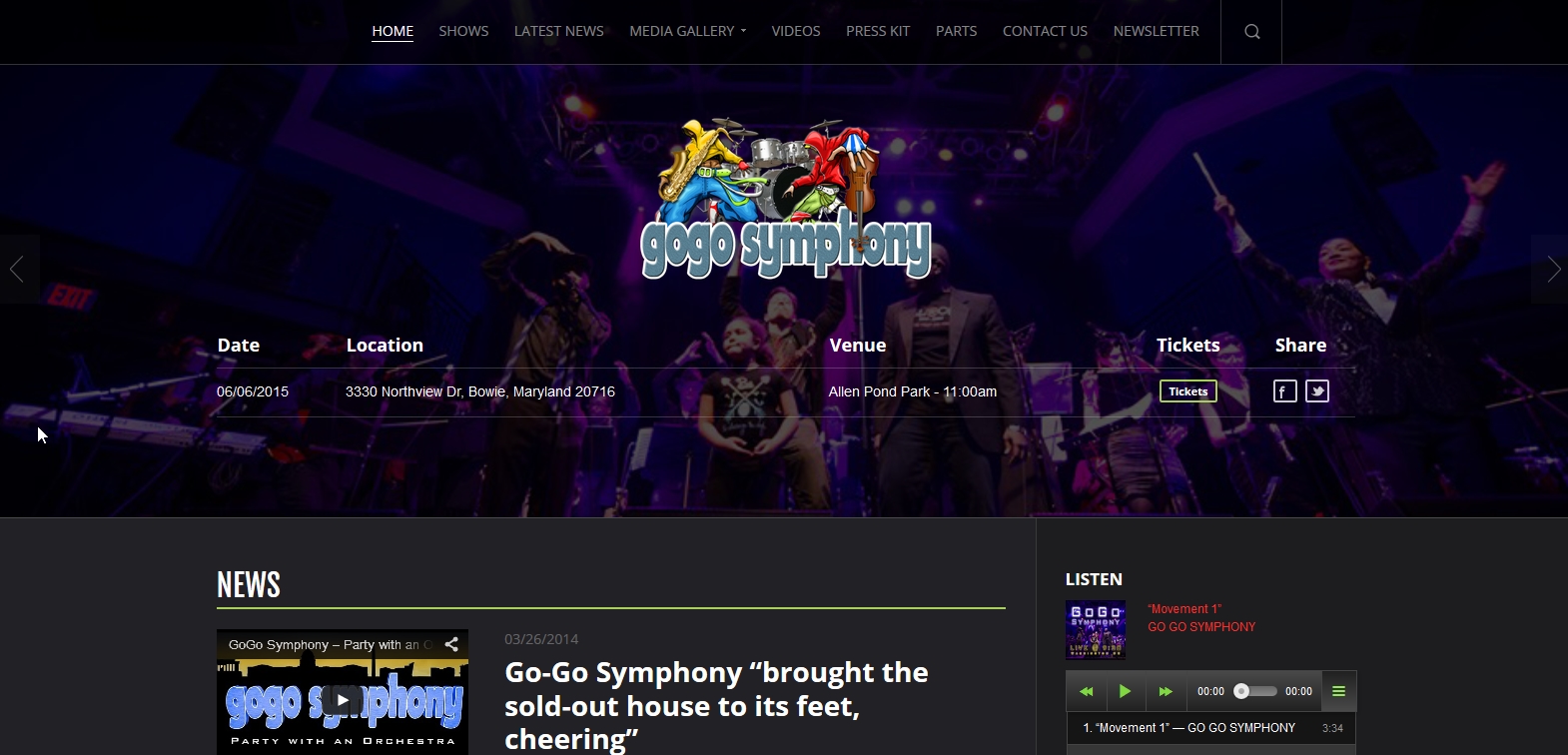 Go-Go Symphony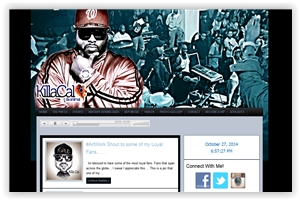 Killa Cal Da Animal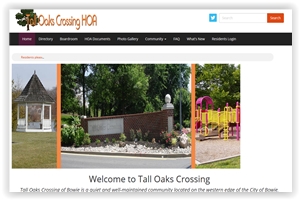 Tall Oaks Crossing HOA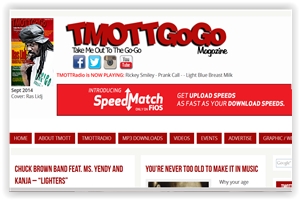 TMOTTGoGo Magazine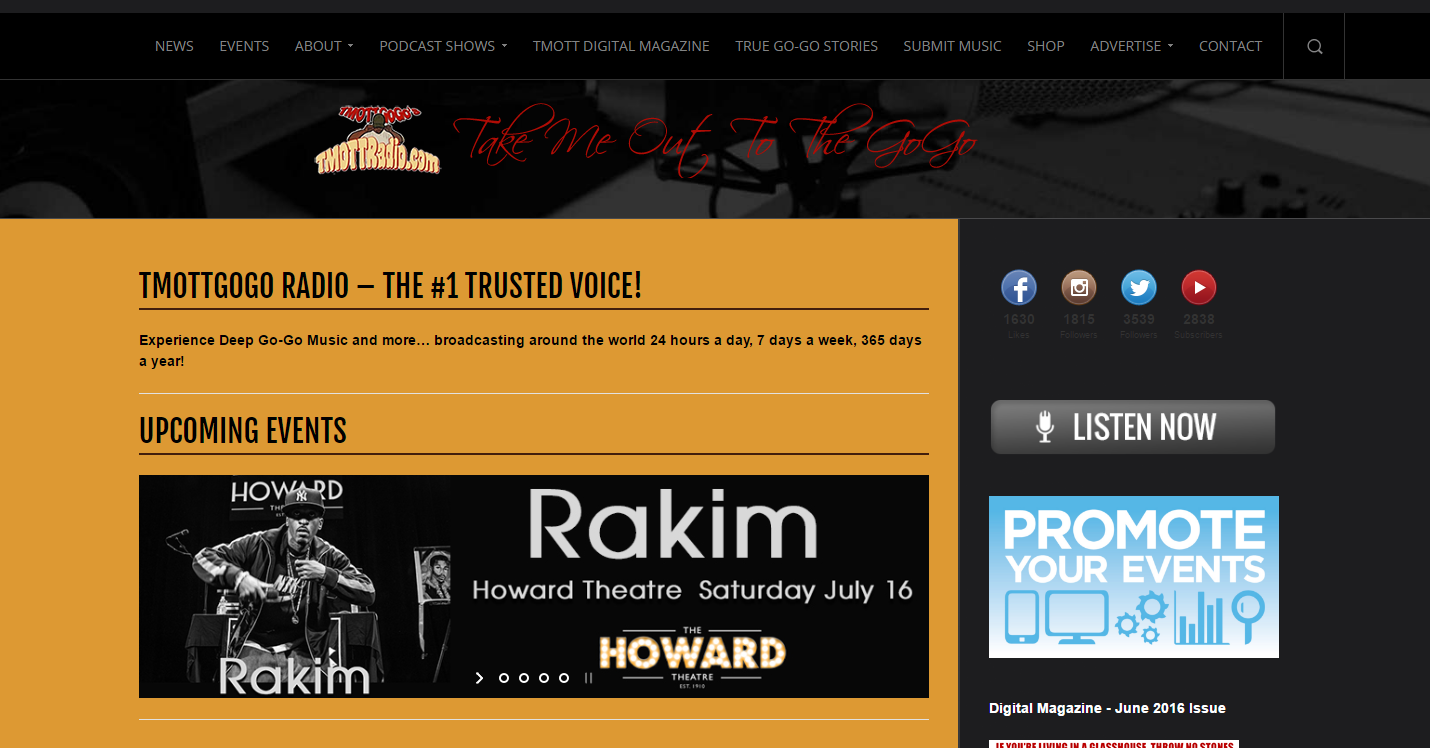 TMOTTGoGo Radio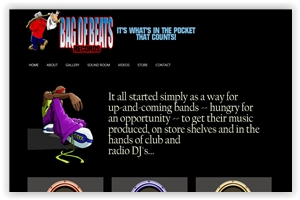 Bag Of Beats Records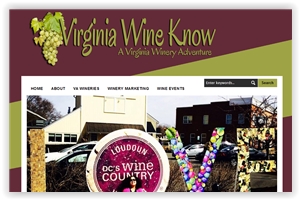 Virginia Wine Know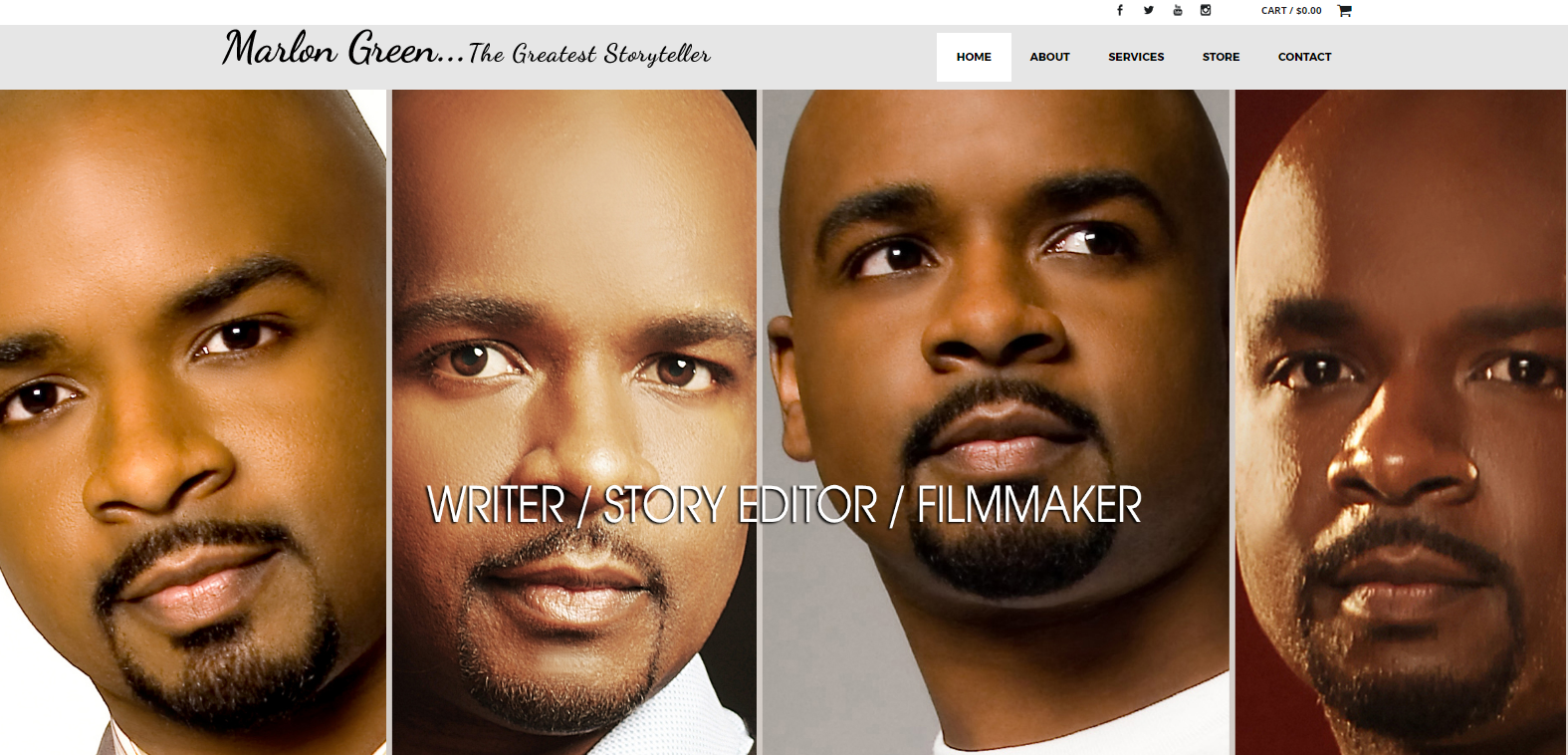 Marlon Green - The Greatest Storyteller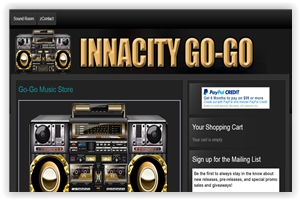 InnaCityGoGo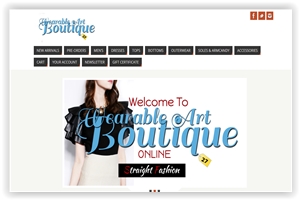 Wearable Art Boutique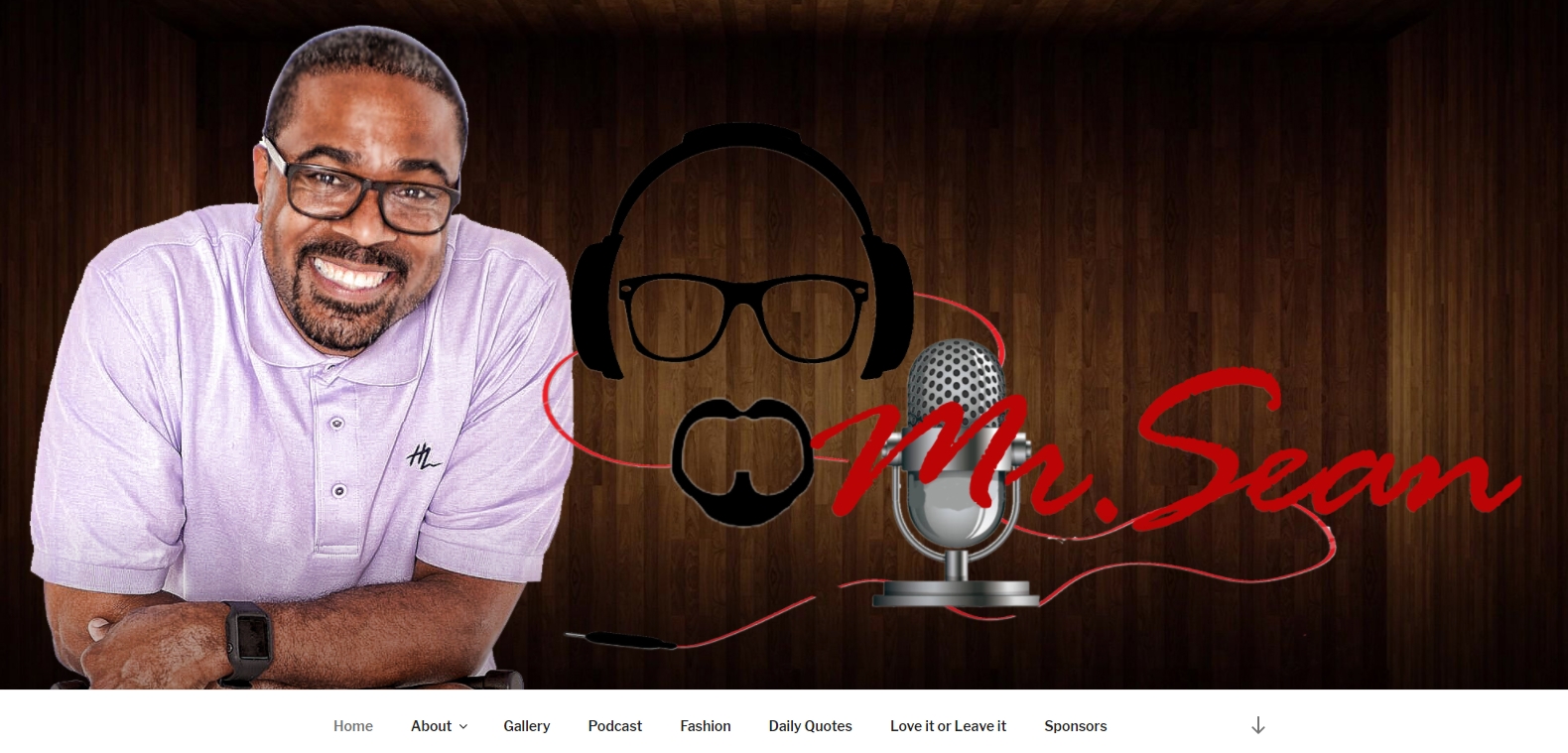 Mr. Sean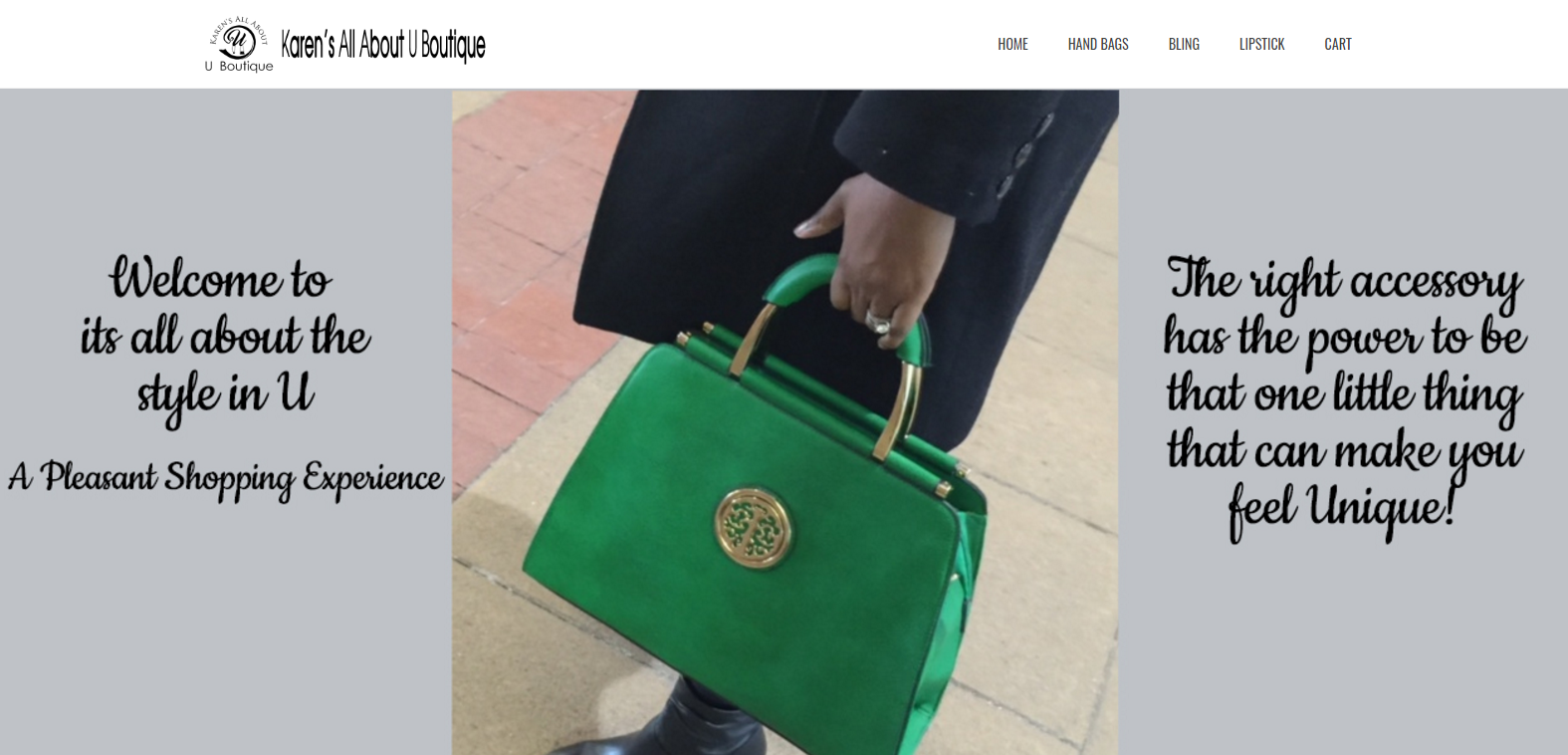 Karen\'s All About U Boutique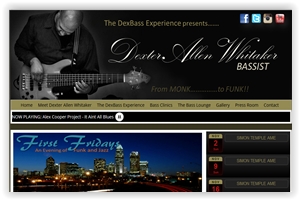 Dexter Allen Whitaker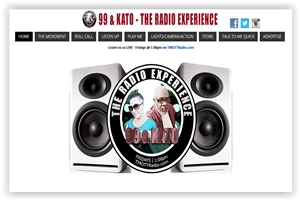 99 & Kato - The Radio Experience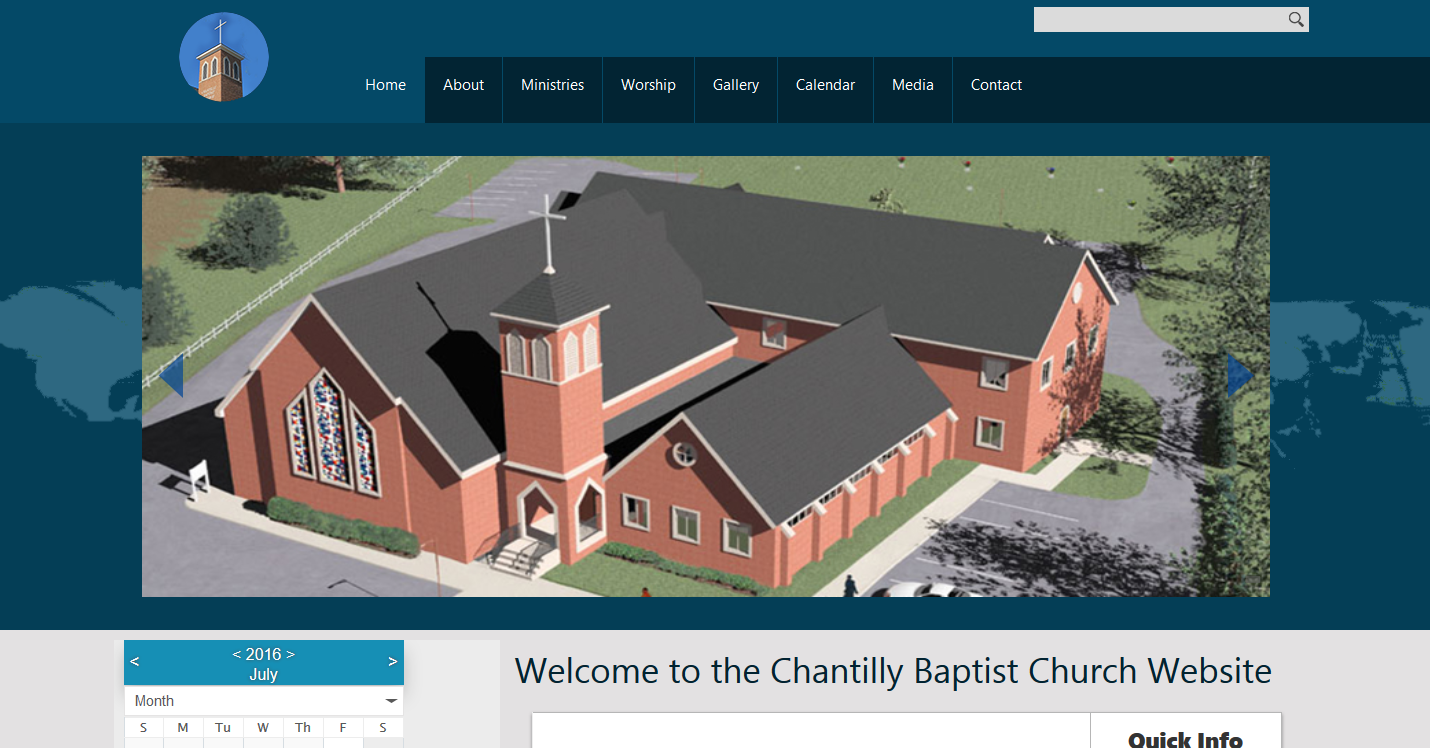 Chantilly Baptist Church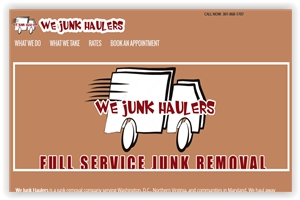 We Junk Haulers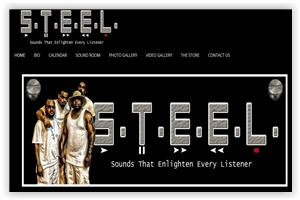 STEEL Band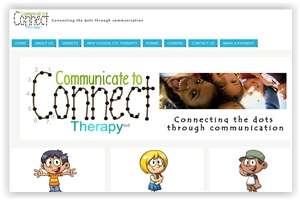 Communicate To Connect Therapy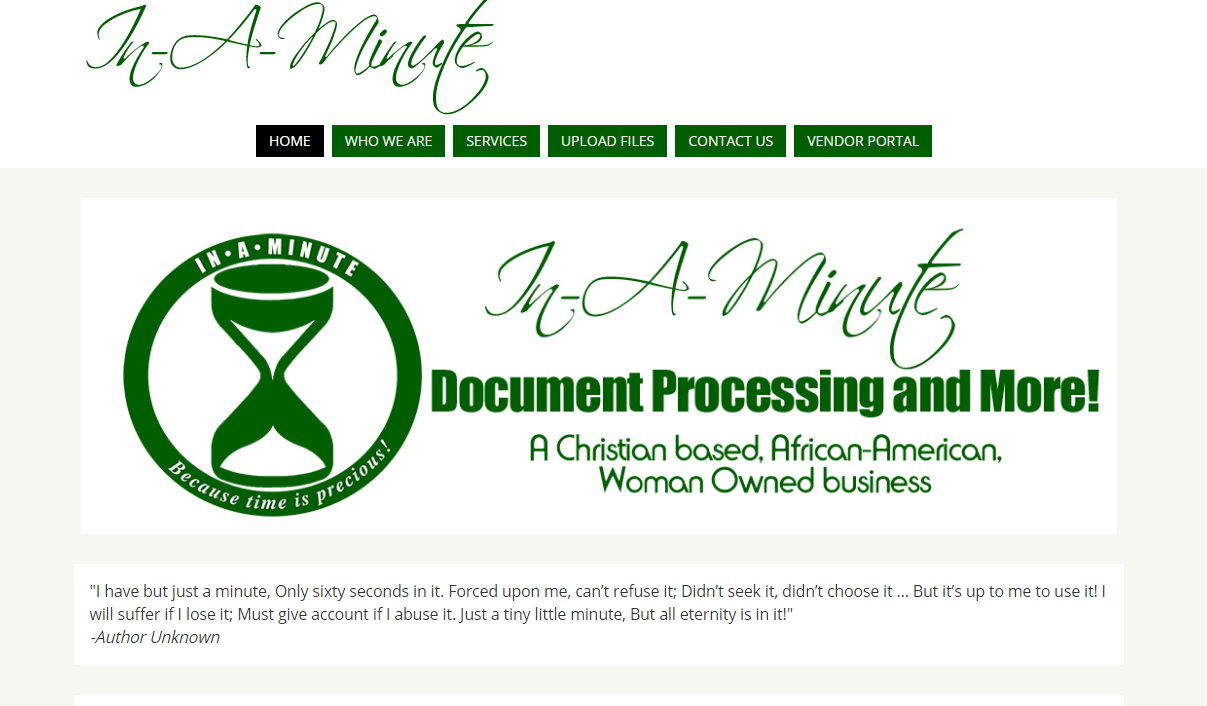 In-A-Minute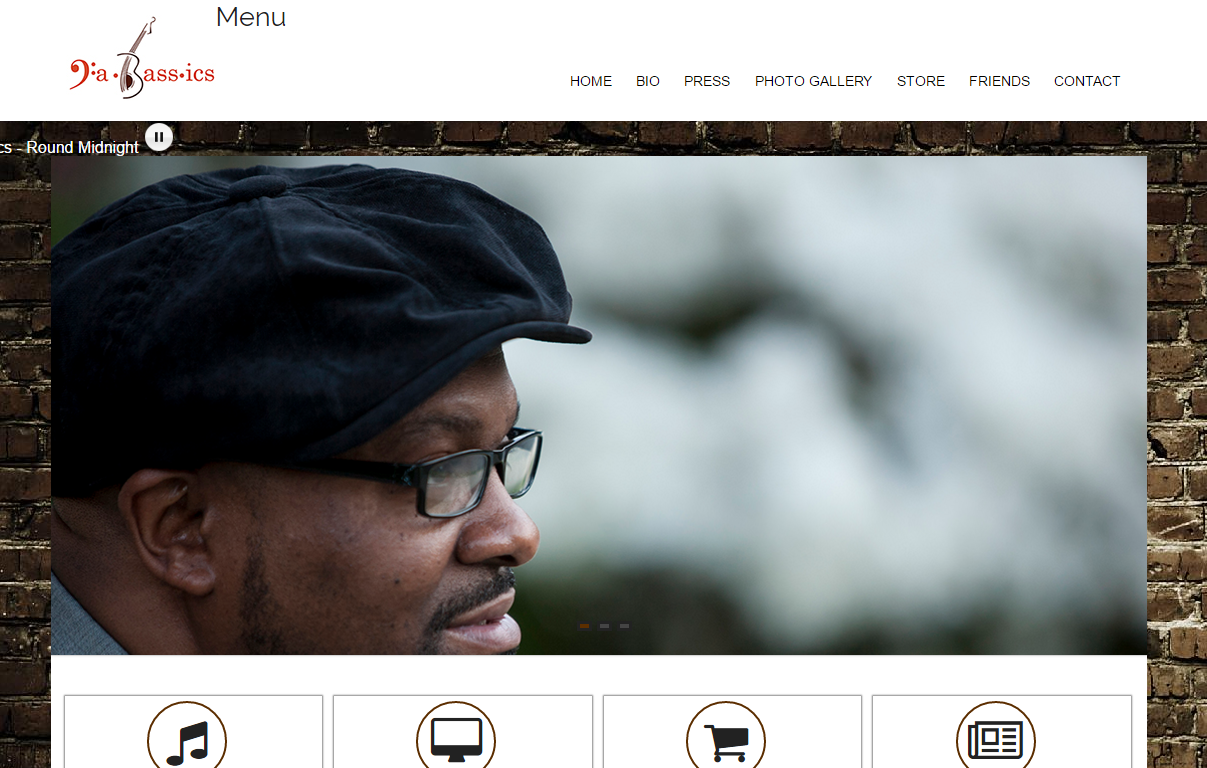 Da.Bass.ics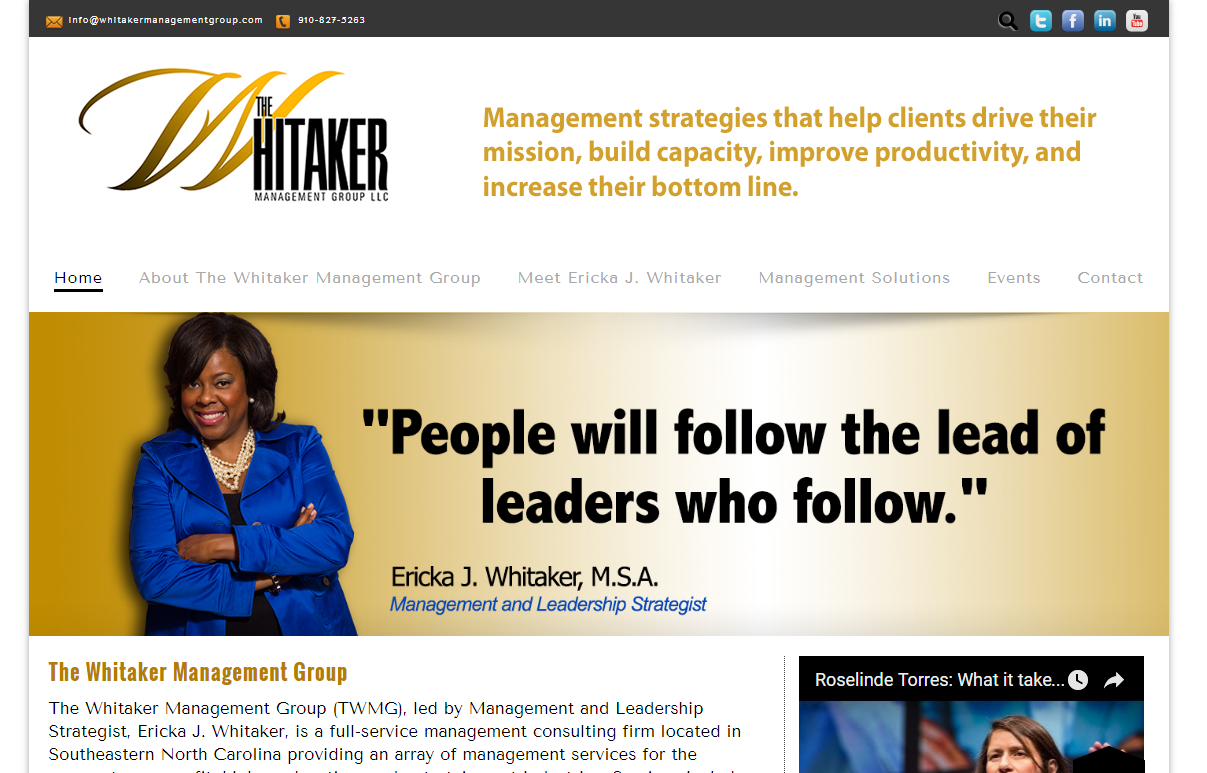 The Whitaker Management Group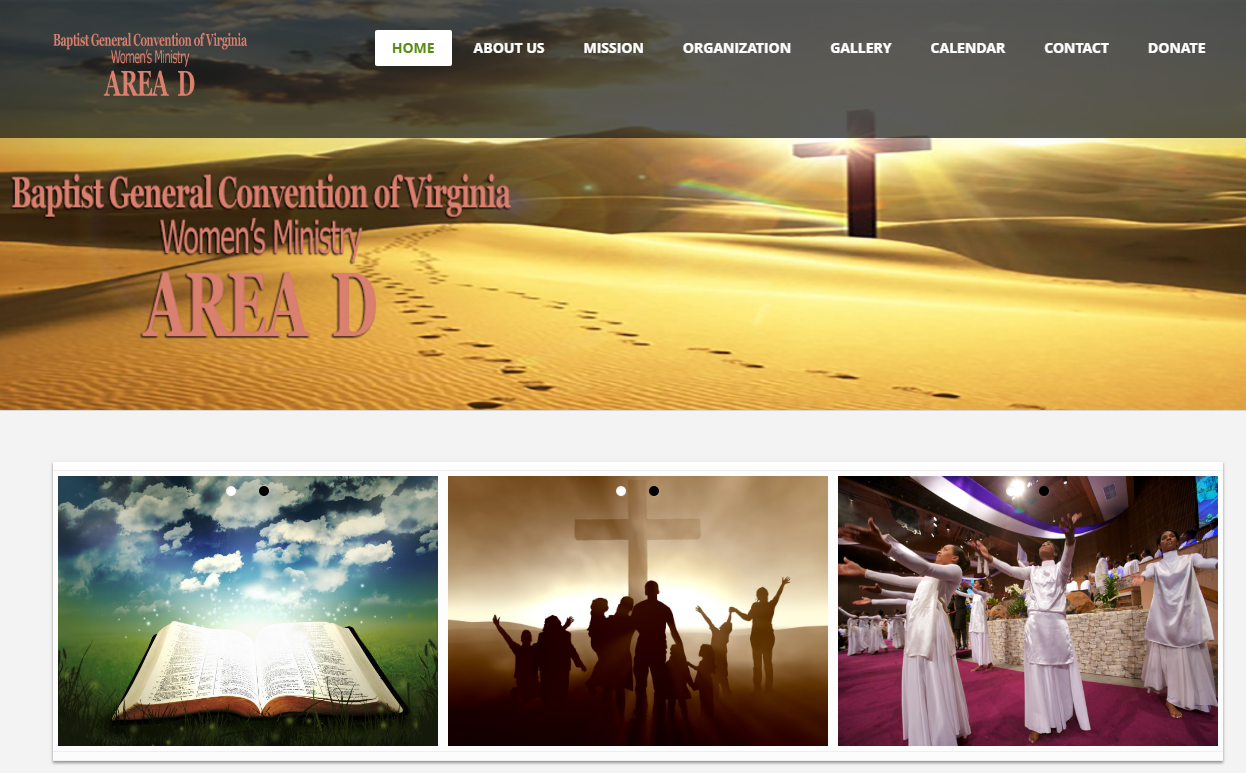 BGCVA Women\'s Ministry Area D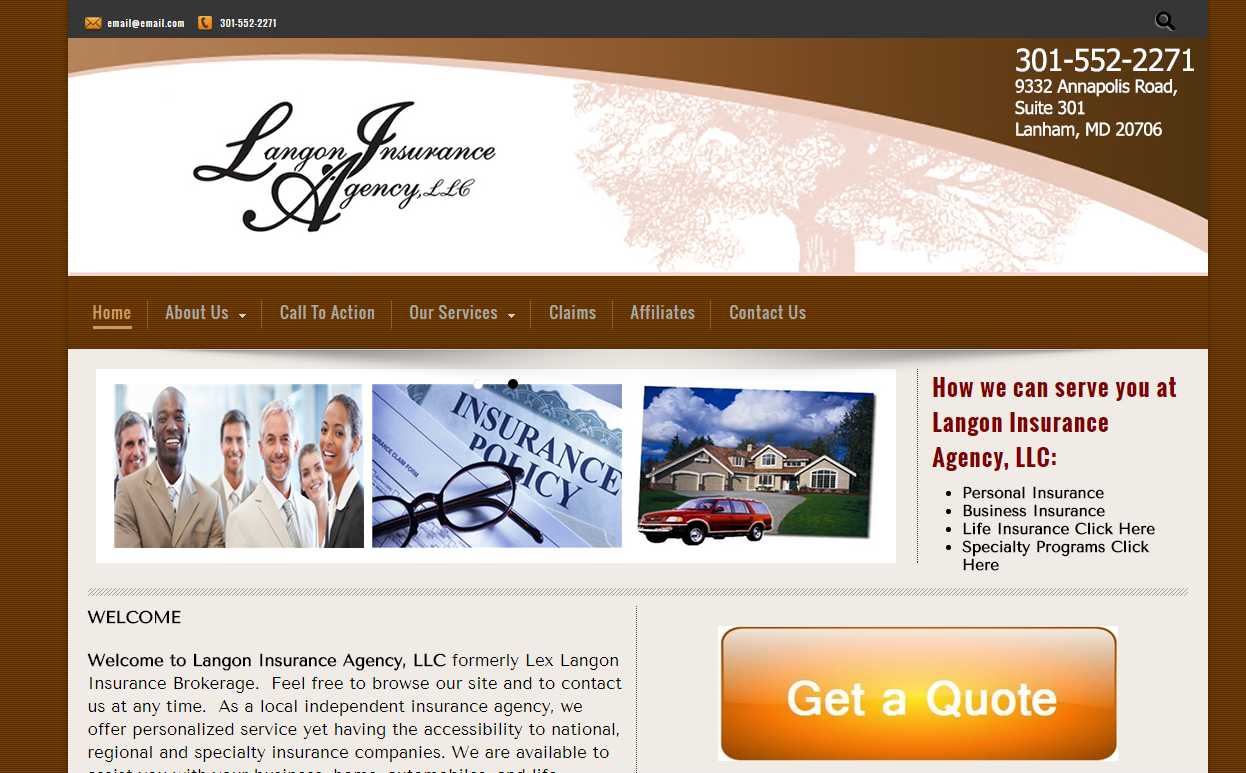 Langon Insurance Agency, LLC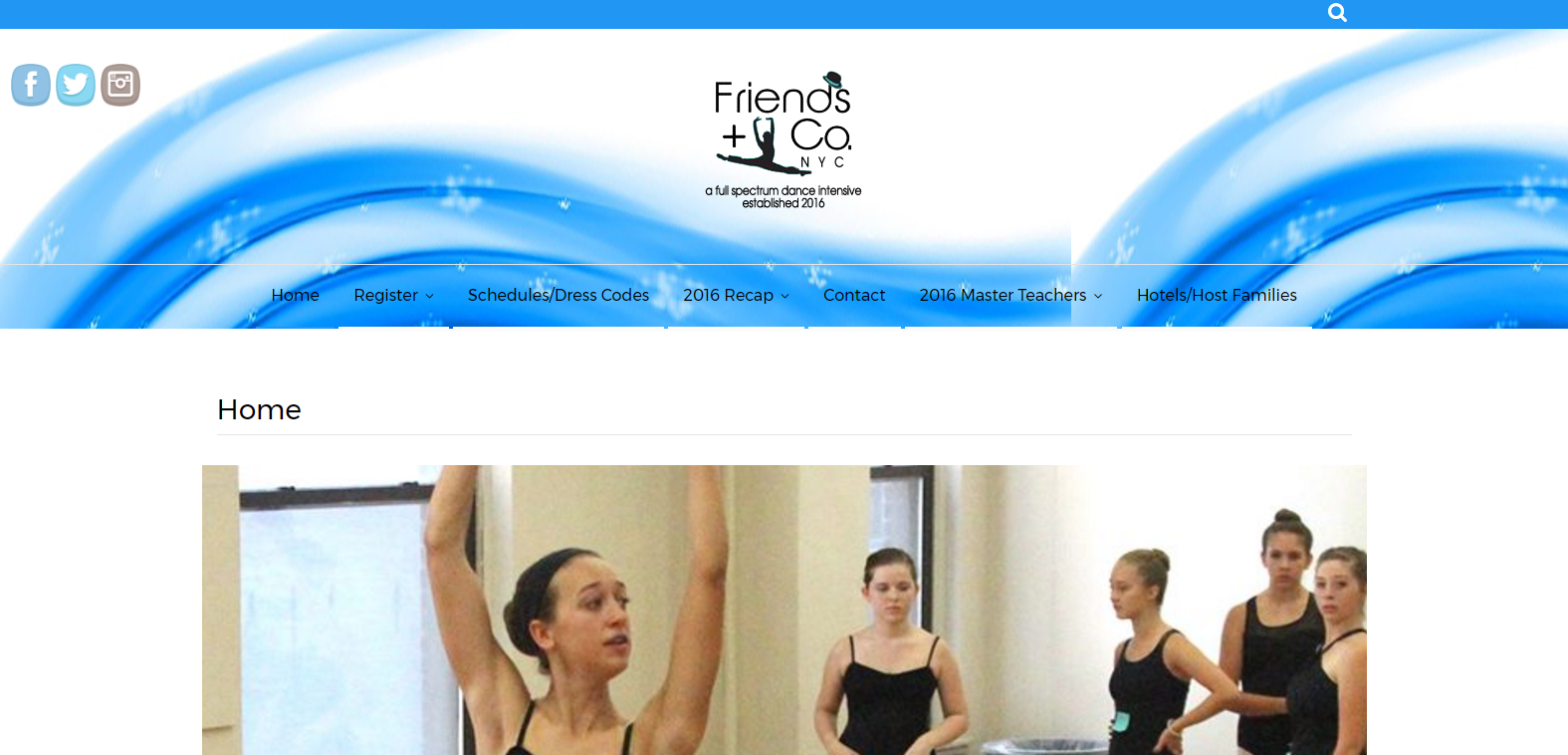 Friends & Co Dance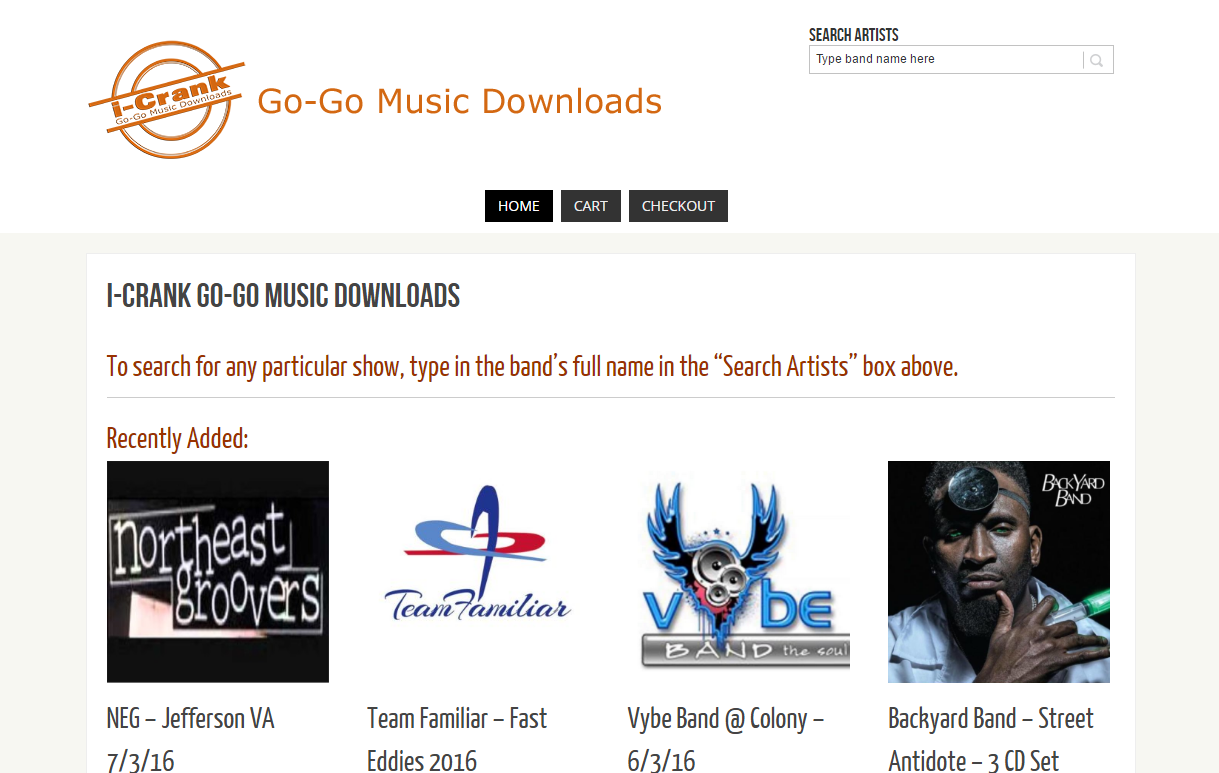 i-Crank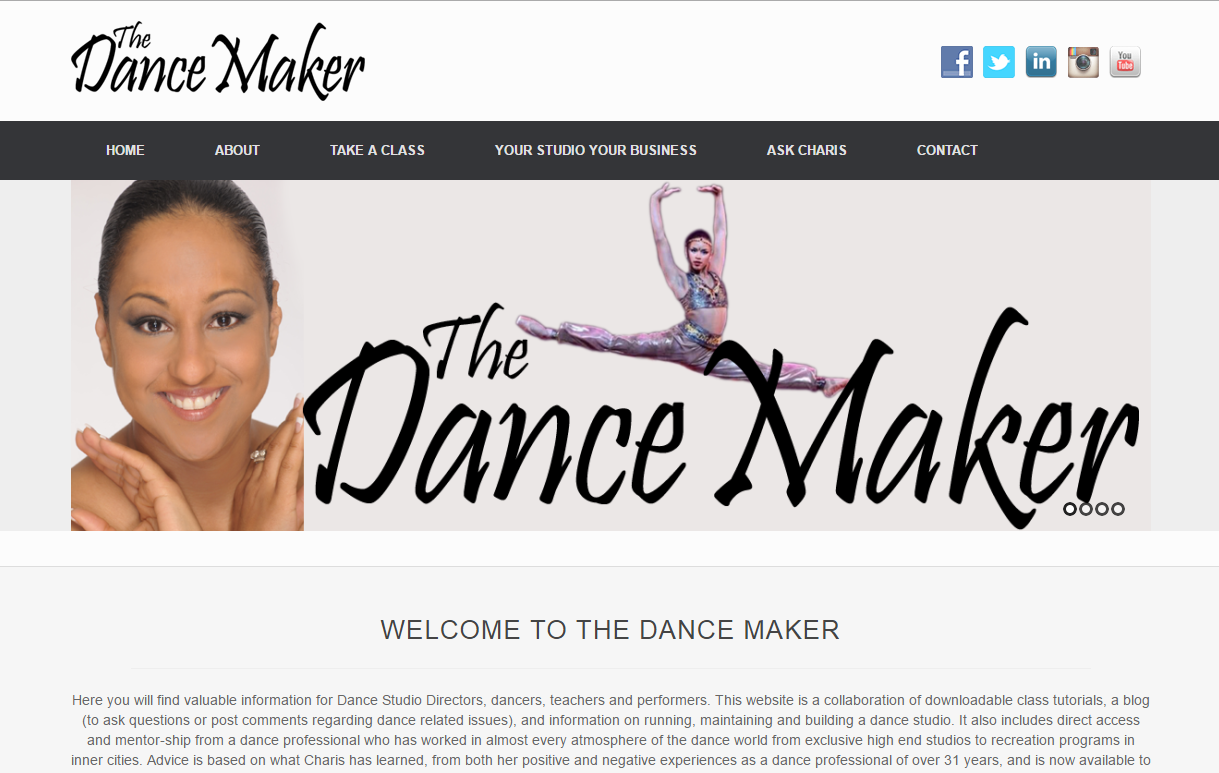 The DanceMaker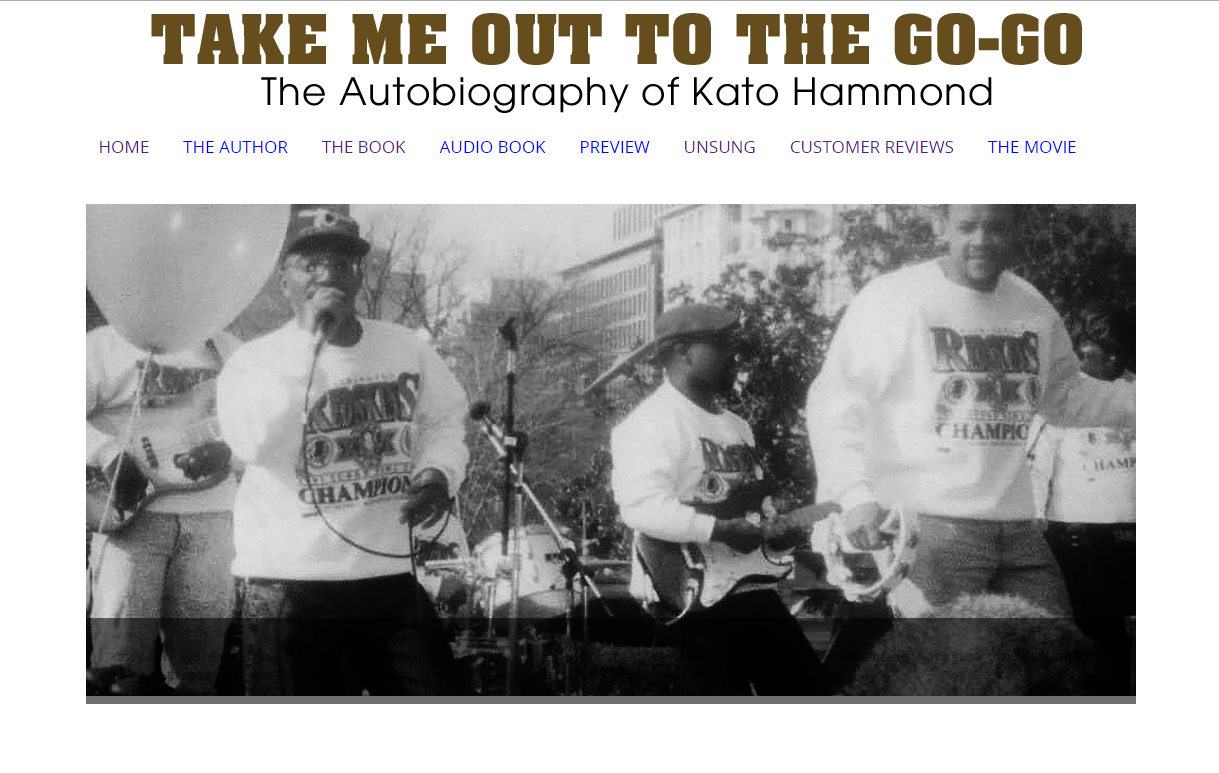 Take Me Out To The Go-Go: The Book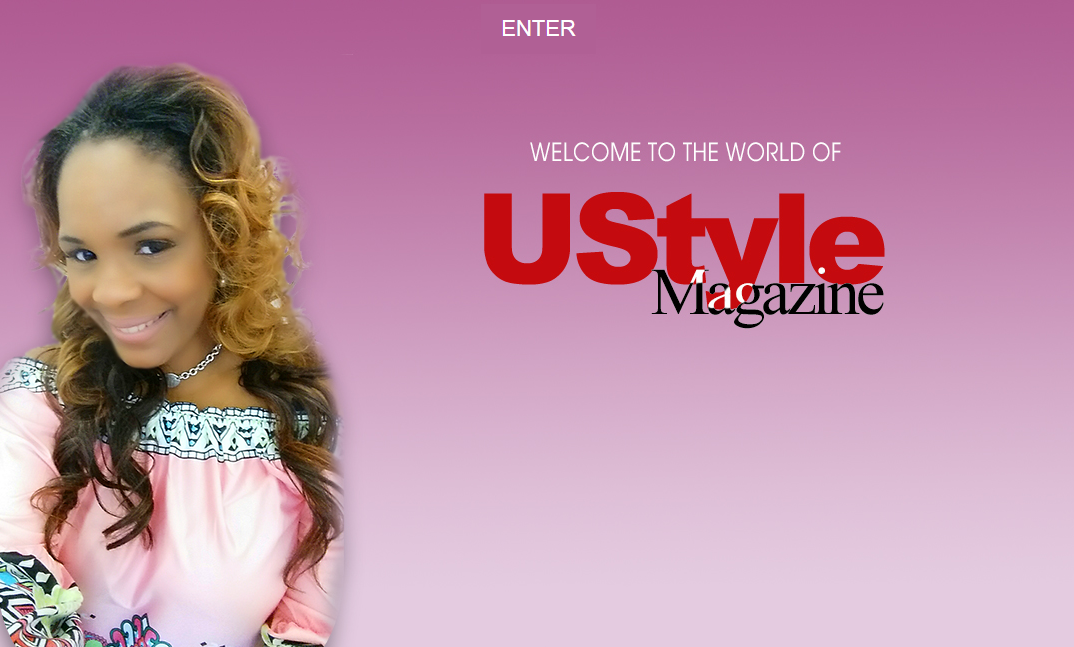 Ustyle Magazine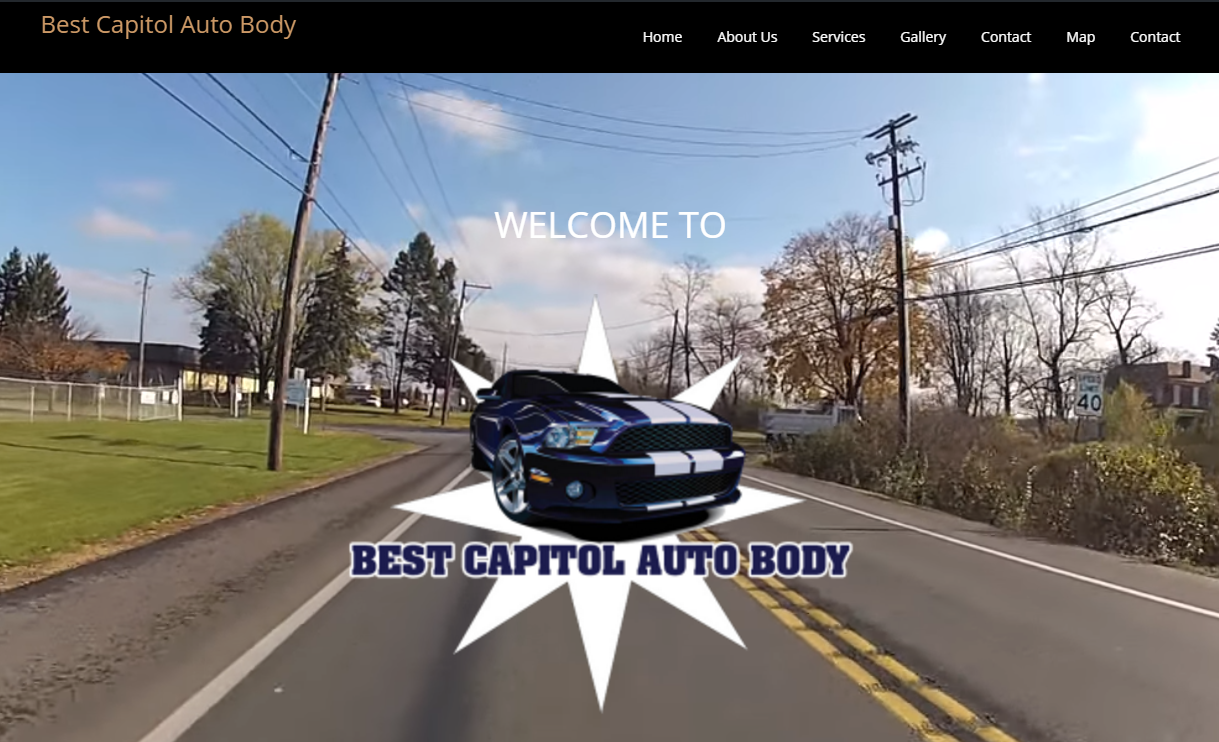 Best Capital Auto Body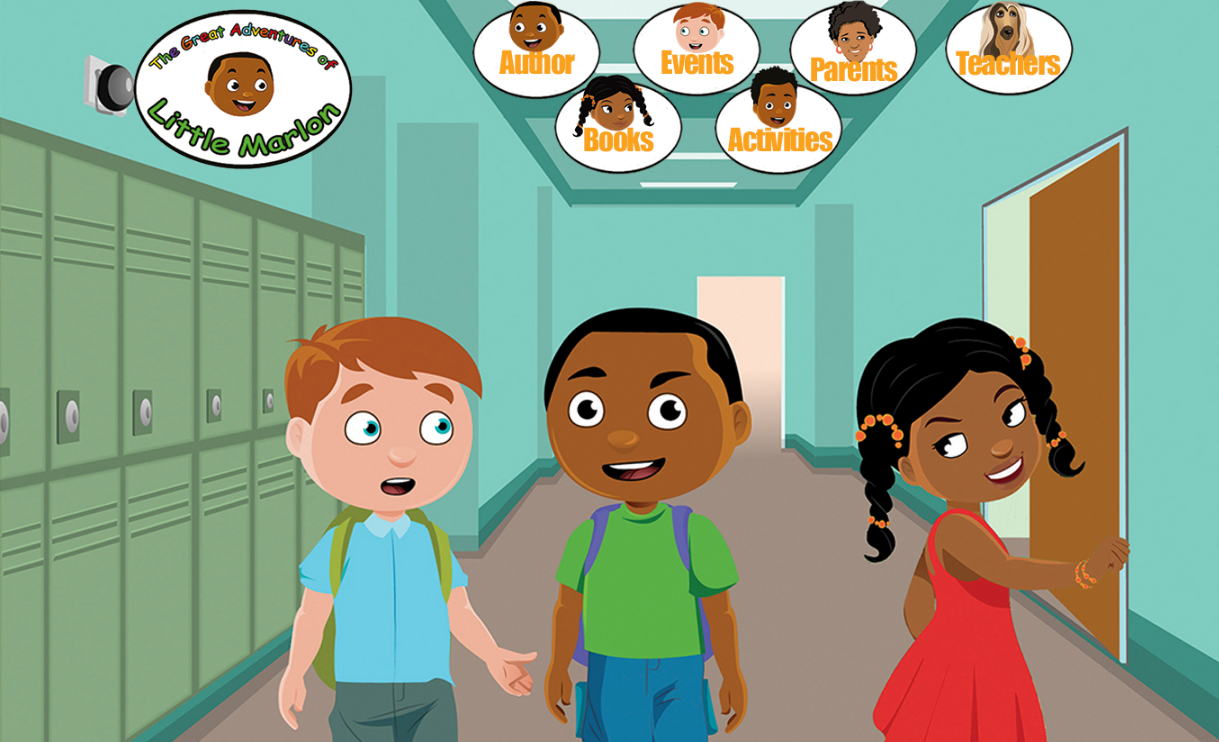 Little Marlon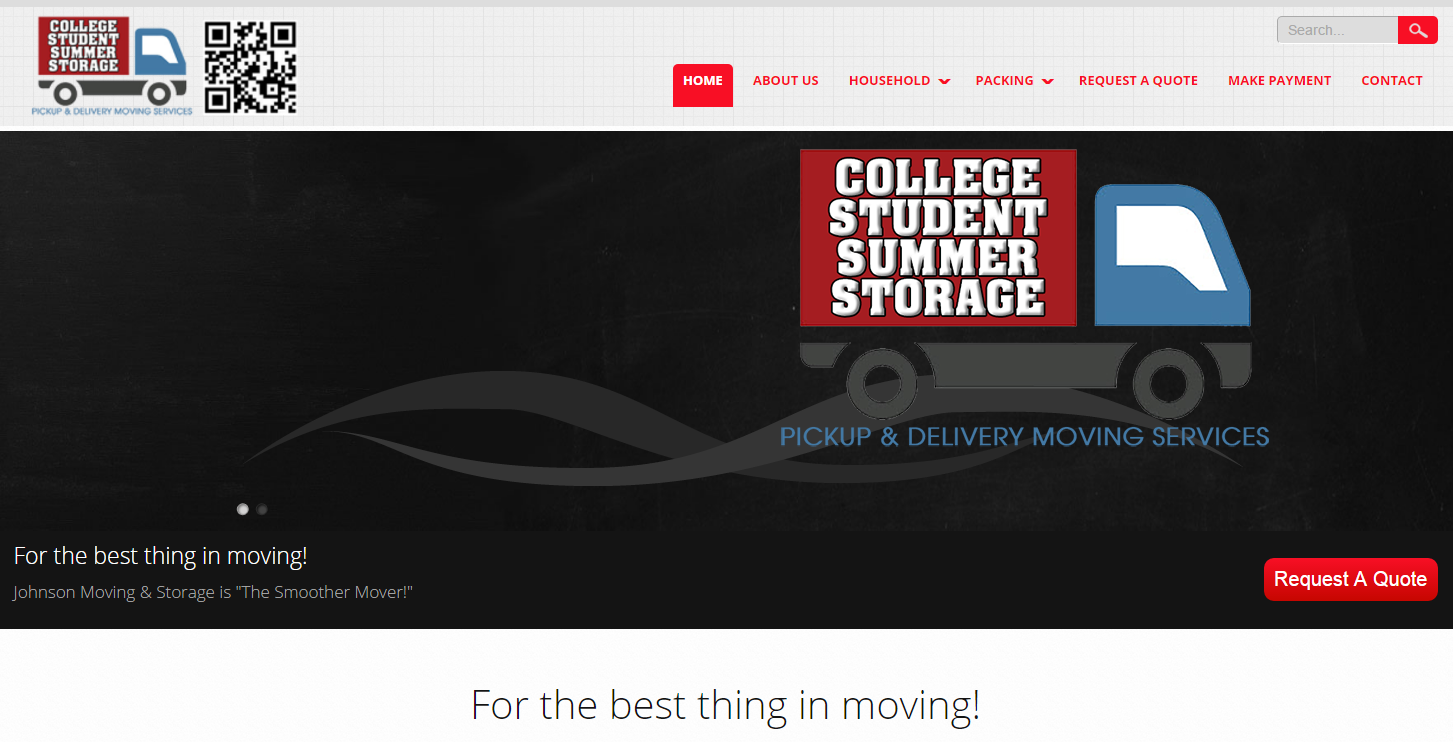 College Student Summer Storage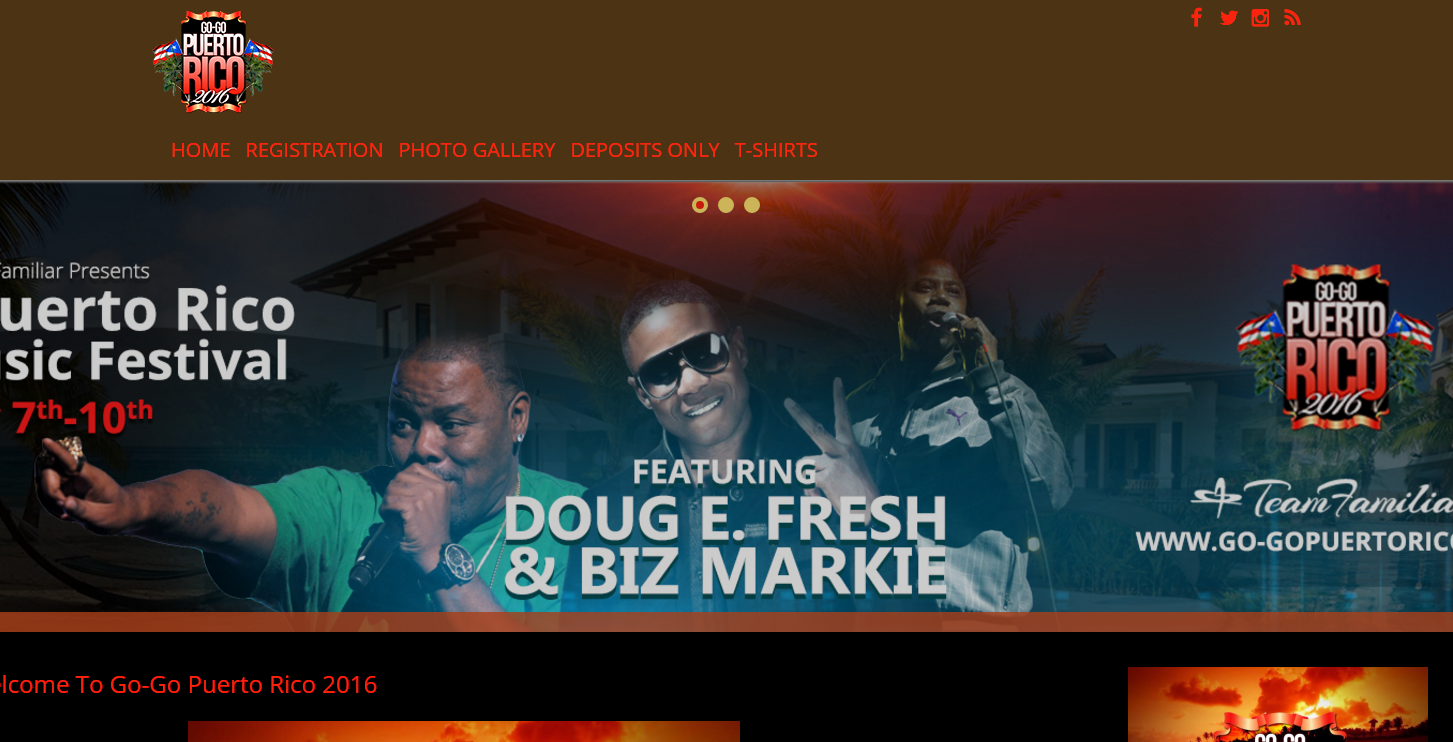 Go-Go Puerto Rico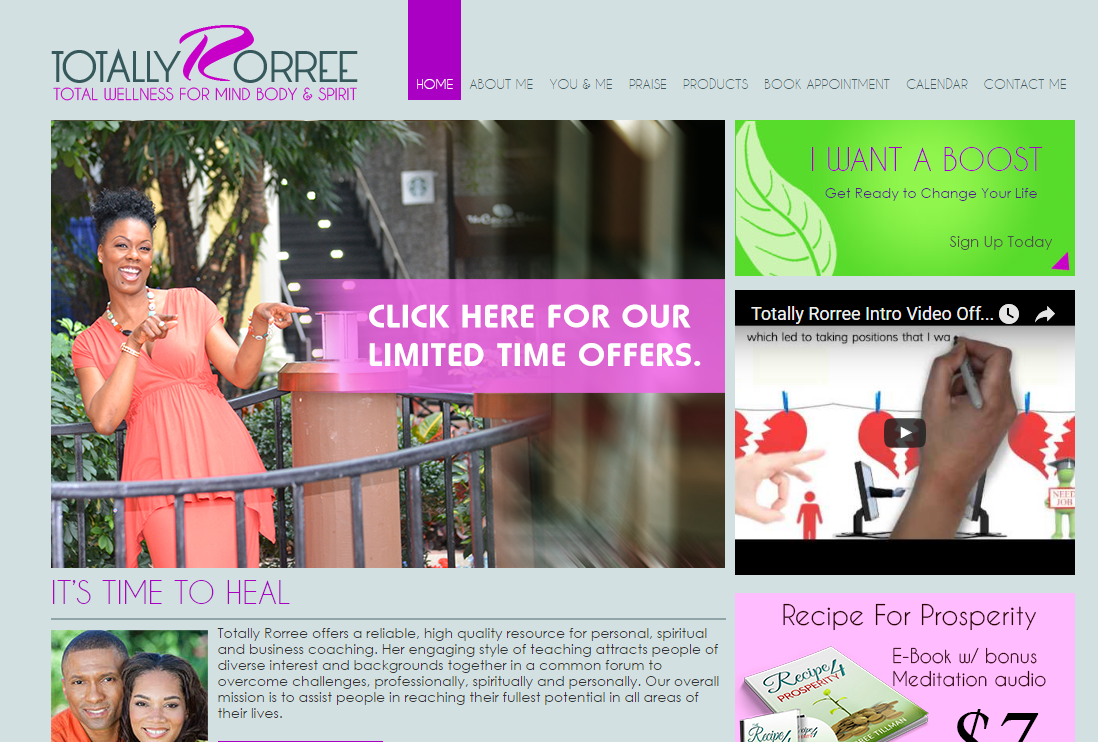 Totally Rorree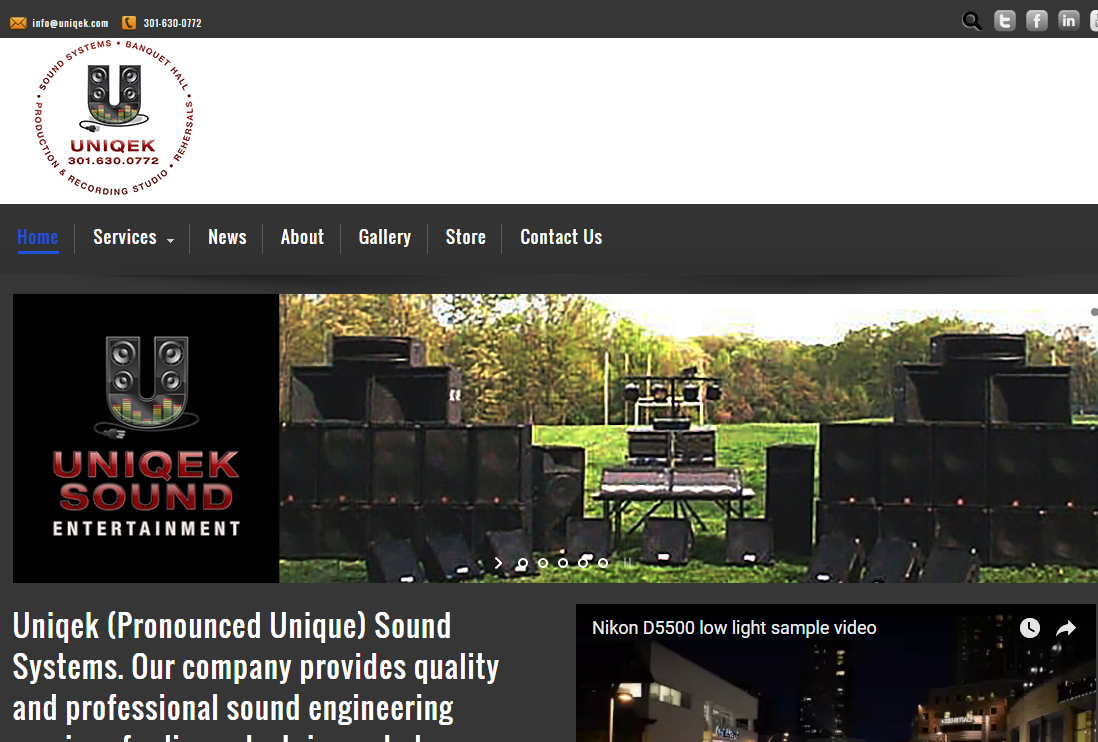 Uniqek
The Real Neka Ray

Who am I? I'm a child of God & a product of my environment. It may sound cliche and vague, but it's understanding all that I encompass comes from my upbringing and values instilled in me and my faith. I am a Jackie of all trades. I've never been inside a box. As long as I am physically and mentally able, I can learn to do anything! I am a radio personality that hosts, plan events, write music, and more. I am a socialite and love interacting with people of different walks of life!

Kato Hammond - Media Mogul

DC Brand 99

About "Just as there are many forms of artistic expression that have their roots in hip hop culture, many in the Washington, DC area have a unique artistic rhythm that is influenced by go-go." – Ninety-Nine

Horu Music Experience

To rebirth a therapeutic sound that resonates danceable melodic grooves amongst all audiences. To deliver energetic high quality music arrangements with an ability to fuse any genre from any era into single formations, creating a unique rhythmic sound with a modern twist.

Go-Go Symphony

The Go-Go Symphony is a swinging classical orchestra rocking it over Washington DC's go-go beat. Ideally, it would be a full symphony orchestra you can dance to. More often, it is a compact ensemble that can play in smaller places.

Killa Cal Da Animal

Back at the spot I like to call Home…. Rare Essence, EU and Da West Mob….. Live at The Howard Theatre. This line up was HEAVY and the crowd was …

Tall Oaks Crossing HOA

Tall Oaks Crossing of Bowie is a quiet and well-maintained community located on the western edge of the City of Bowie, Maryland. Its spectacular one mile wooded entrance is sometimes referred to by its residents as the "Surprise Community of Bowie." It is situated on approximately 203 wooded acres. Tall Oaks Crossing's two tennis courts, two 2,240 sq. ft tot lots, large picnic grounds or open play areas, miles of well-maintained hiker/biker trails and a lake (which was originally constructed as a water retention pond), are some of the amenities that make the residents proud to be a part of the community.

TMOTTGoGo Magazine

Carrying on a mission of continued growth within the talents of our entertainment community on both a national and global scale through the effective use of technology as a powerful tool set for greater distribution and visual enhancement. The empowerment of a community which is demonstrated through our TMOTTMedia Website, TMOTTRadio.com Internet Radio Station, TMOTT TV Interview/ Music Video Show, Artist Network System, Live Performances and Various Promotional Outlets.

TMOTTGoGo Radio

TMOTTRadio is a full-time Internet-based radio station that presents a full spectrum of GO-GO music including: Old School, New School, Crank, Grown & Sexy, Bounce, Basement Soul, Global Soul, Regg'Go, Neo, and Afro Beat. TMOTTRadio is NOT meant to present EVERY category of music, but rather present music in the various sub-genres that represent genre-bending blends of GO-GO. TMOTTRadio sets under the umbrella of TMOTTGoGo, started in 1996 from the passion of founder, Kato Hammond, and although has been streaming radio programmed shows since 1998 through its own WTGO Radio streams, as well as other online radio platforms, it was launched as a full-time radio station in January 2012. The station features remote broadcasts and mixes from DJs. Independent recording artists are also featured during regular rotation and music is submitted from the artists.

Bag Of Beats Records

Founded in 1999 by Preston Blue II, as a niche label specializing in Go-Go music, Bag of Beats has emerged as a leader in artist management, music video production, live concert video production, and internet radio — in addition to fulfilling its original mission as a cutting edge urban music label representing the unique styles of the DMV (DC, Maryland, Virginia). With ten full length CD releases, a catalog that includes a wide range of singles, and remixes from commercial artists such as Pharell and Common, Bag of Beats has emerged as the most successful and diverse urban music enterprise in the Washington D.C. area.

Virginia Wine Know

The great thing about wine is that you get to be your own expert. Most wine connoisseurs talk technicalities. I prefer to talk experience. To me, the most important aspect of wine is that you personally enjoy it – the taste, situation you are in, and the people you are with. Wine is an experience to be treasured.

Marlon Green - The Greatest Storyteller

Marlon grew up in Seat Pleasant, MD. He attended Crossland and Parkdale high schools, then studied literature and the arts, while sharpening his writing skills, at Morgan State University. He graduated and became a 3rd grade teacher for DC Public Schools. He met the great Nikki Giovanni, and she equipped him with the knowledge and motivation to publish books. Soon, Making Love in the Rain was released and more books followed. He then began publishing other authors. Authors had difficulty getting into bookstores, so Marlon opened Peek-A-Boo Books and allowed entry to all authors. He writes screenplays/scripts, produce and direct films, serves as a consultant to writers and publishers, motivates and informs via lectures, and organizes workshops. Marlon Green loves working with kids to increase literacy, reading comprehension, and higher education, and decrease the dangerous influences that plague our youth. He has a new book series for children titled The Great Adventures of Little Marlon. The first book, based on a true story, is Never Hit Girls.

InnaCityGoGo

Welcome to the most extensive Go-Go PA catalog on the internet. All items run at $9.99 per item. Shipping cost at $3.50. Be the first to always stay in the know about new releases, pre-releases, and special promo sales and giveaways!

Wearable Art Boutique

Welcome to Wearable Art Boutique Online. Straight Fashion!

Mr. Sean

Playing a big part with the community and the youth with community outreach and all positive events. Helping you grow and promote your business. Urban clothing to home businesses, if your doing something positive let me help promote your business so we both can expand our brands.

Karen\'s All About U Boutique

The right accessory has the power to be that one little thing that can make you feel unique!

Dexter Allen Whitaker

There's soDexOnStepCreditmething almost eccentric about an artist who can get lost in performing a song without leaving the stage. But, then there's Bassist Dexter Allen Whitaker who manages to ride the rhythm of his fingers, taking his audience on a musical escapade from the soul of his bass, while giving them a "living in the moment" experience that will be talked about for days. Fans call it a rhythmic love affair. Whitaker calls it… The DexBass Experience.

99 & Kato - The Radio Experience

Listeners enjoy the best hip-hop, go-go, soul, and funk from the DC/Maryland/Virginia region and an authentic interactive experience with 99 & Kato. The pioneers of the online go-go radio format bring their respective collections of local music amassed over years of community journalism and artist advocacy, primarily via Take Me Out to the Go-Go Media.

Chantilly Baptist Church

We are a Bible-preaching, Bible-teaching, Bible-believing church guided by the "Great Commission" for evangelism. We are interested in guiding lost souls to Salvation by belief and trust in Jesus Christ.

We Junk Haulers

We Junk Haulers is a junk-removal company serving Washington, D.C., Northern Virginia, and communities in Maryland. We haul away unwanted items, appliances, old furniture, and yard waste. We can help clean out of a warehouse, an office, or a garage. We can even remove a shed if necessary. We Junk Haulers offers the guaranteed lowest prices. Not only do we guarantee the best rates, but we also guarantee your satisfaction.

STEEL Band

Steel Band was founded January 1st, 2006. The bands goal was to create unique sound and perform music that would entertain any person who listens to and likes music. That idea birthed the name Sounds That Enlighten Ever Listener (STEEL) and we have been off and running ever since performing at various venues across the Metropolitan area, District of Columbia, Maryland and Northern Virginia (DMV). S.T.E.E.L. has recently conquered the stage at the Historical Howard Theatre. We also have performed at venues in Delaware and South Carolina.

Communicate To Connect Therapy

Communicate to Connect Therapy, LLC was founded in 2012 to provide quality Speech and Occupational Therapy services to children of all ages. Communicate to Connect Therapy, LLC is a therapist owned, pediatric Speech/ Language and Occupational Therapy practice servicing Metro Atlanta, Decatur, and its surrounding areas. We believe that every child is an individual. We recognize that our clients possess their own sets of talents and one-of-a-kind needs. We promote empowerment and confidence within our children as well as the education of parents/caregivers to facilitate carryover of progress. Therapy is provided in the child's natural environment including the child's home, daycare, and school settings.

In-A-Minute

In-A-Minute (IAM) is a Christian-based, African-American, woman-owned business started in 2001. Its primary mission was to be of service to grieving individuals by assisting them with funeral program preparation. In serving our clients, IAM began serving as a ministry of comfort and support.

Da.Bass.ics

Wayne D. of Da. Bass.ics is a multi-genre, multi-instrumentalist song writer whose main instrument is the bass. He has deep roots in funk, jazz, R&B, gospel and go-go, that can be felt in his live playing and recordings. He has been playing music since age 8 and got his first bass at age 14.

The Whitaker Management Group

The Whitaker Management Group (TWMG), led by Management and Leadership Strategist, Ericka J. Whitaker, is a full-service management consulting firm located in Southeastern North Carolina providing an array of management services for the corporate, nonprofit, higher education, and entertainment industries.

BGCVA Women\'s Ministry Area D

In 2015 there are 16 Areas (A through P) in the BGCVA Women's Ministry. The new AREA D is comprised of the counties of Arlington, Fairfax, Fauquier, Loudoun and Prince William, and the cities of Alexandria, Fairfax, Falls Church, Manassas and Manassas Park. Area D is reaching out to many more churches in each county. Someone has said that Baptists can multiply by dividing. This seems to be the way it is in AREA D.

Langon Insurance Agency, LLC

Welcome to Langon Insurance Agency, LLC formerly Lex Langon Insurance Brokerage. Feel free to browse our site and to contact us at any time. As a local independent insurance agency, we offer personalized service yet having the accessibility to national, regional and specialty insurance companies. We are available to assist you with your business, home, automobiles, and life insurance needs.

Friends & Co Dance

A full spectrum dance intensive established 2016.

i-Crank

i-Crank Go-Go Music Downloads To search for any particular show, type in the band's full name in the "Search Artists" box above.

The DanceMaker

Here you will find valuable information for Dance Studio Directors, dancers, teachers and performers. This website is a collaboration of downloadable class tutorials, a blog (to ask questions or post comments regarding dance related issues), and information on running, maintaining and building a dance studio. It also includes direct access and mentor-ship from a dance professional who has worked in almost every atmosphere of the dance world from exclusive high end studios to recreation programs in inner cities.

Take Me Out To The Go-Go: The Book

In the tradition of the autobiography/memoir, TMOTTGoGo's Kato Hammond opens up for the first time about the inside stories of his life growing up in the legendary musical genre of Go-Go — which is still going strong today.Take Me Out To The Go-Go, Kato Hammond exposes his unrepentant, unbridled life as a guitarist, actor, dancer, playwright, through bands such as Pure Elegance, Little Benny & The Masters, and Proper Utensils, to the Godfather of Go-Go Media.

Ustyle Magazine

A dynamic and influential online publication which focuses on events, issues and people within our diverse urban communities. The magazine's theme is multi-cultural, multi-ethnic and multi-generational, which places it in a commanding standpoint in the diverse urban culture.

Best Capital Auto Body

Best Capitol Auto Body. is the only place you need to go to for all types of prompt and professional auto body services. From the smallest dings to some of the most serious auto body repair work, frame straightening and paint, including commercial towing services, we do it all.

Little Marlon

College Student Summer Storage

Go-Go Puerto Rico

Totally Rorree

Uniqek

Uniqek (Pronounced Unique) Sound Systems. Our company provides quality and professional sound engineering services for live entertainment shows. as well as smaller events that require public address systems. We have been in business since 1992.
---
---
---
MY GRAPHIC DESIGNS
TMOTT Web Design prides itself on graphic designs for whatever your needs may be, whether for Book Covers, CD covers, Flyers, Brochures, Banners, etc.
A complete grasp of commercial art linked with a solid command of digital technology helps to create bold imagery and crisp designs. High resolution graphics are paired with a limitless color palette to create custom designs..
Packaging Design
Art Direction
Brochures/Publications
Billboards/Posters
Flyers (for Online and Print)
Logo Design
Social Media Management
Video Editing
and much more!
You can place a design request HERE.
Click pictures below to see Graphic Design Samples designed by TMOTT Web Design.
Click pictures below to see Logo Design Samples designed by TMOTT Web Design.
——-