---
TMOTT Webdesign was created by TMOTTGoGo Media to respond to our customers need for quality and affordable web, graphics, media and management solutions. The owner, Kato Hammond, has designed tons of websites and specializes in working with business owners of all types. TMOTT Webdesign has developed and marketed successful projects in a broad spectrum of business areas.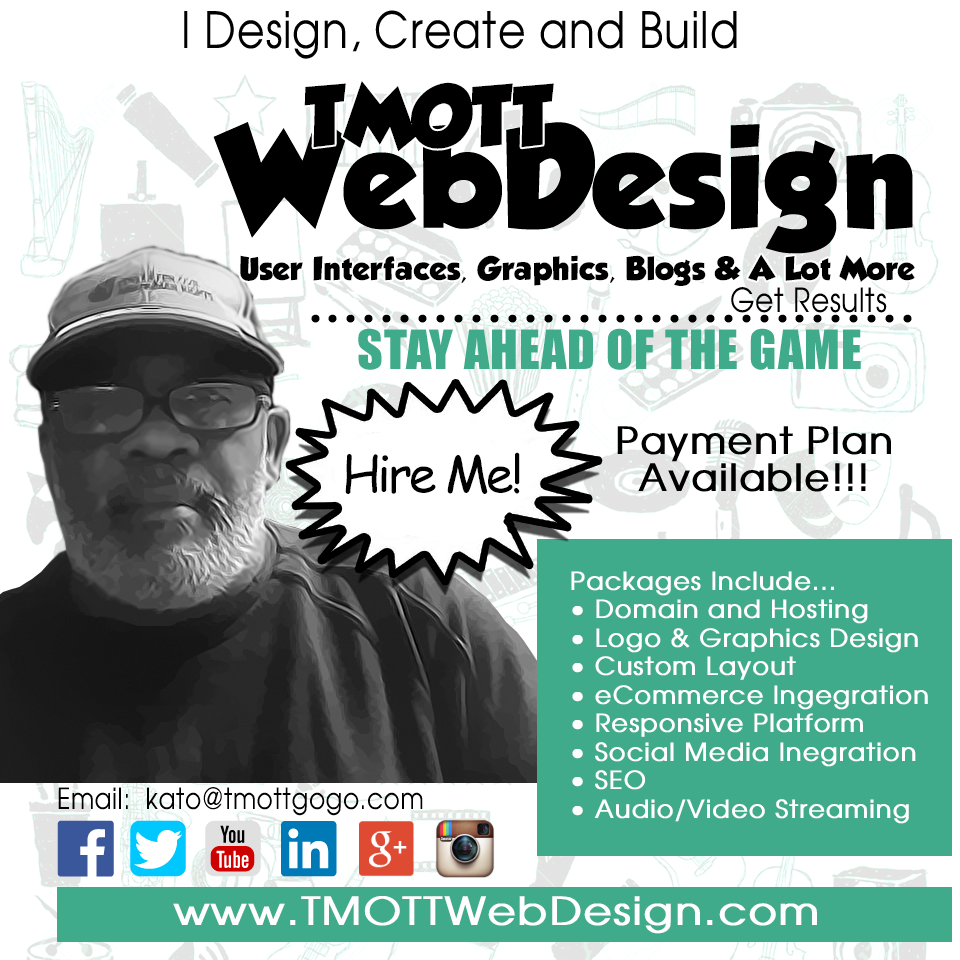 Your web presence is a critical part in today's marketing mix. Your website should be:
–  Easily Found,
–  Graphically Pleasing,
–  Simple to Navigate with a Clear, Concise Message.
Anything else is just a distraction. TMOTT Web Design is a premier creative and web design platforms, providing professional website design, e-commerce and content management systems.
If you are a business owner, entertainer or corporate decision maker and you want to take your business ideas to a whole new level, then TMOTT Web Design has a perfect web development package for you to help boost your profile, market your products, and increase your sales. Let us show how you can benefit from adding an online component to your business. Take your local business and spread it to the entire world! Fill out our Project Request Form and us take your business to a whole new level.