TMOTT Webdesign is an Internet solutions provider which delivers e-business, graphic, branding and multimedia solutions to small, mid-size and large businesses and is owned and operated by TMOTTGoGo Media. The Company uses the latest web-based technology to manage existing sites as well as develop new e-business solutions for our clients. TMOTT Webdesign covers the areas including graphics, programming, technical writing, beta testing, animation and consulting. TMOTTGoGo Media was founded in November 1996 and owns and operates several web properties which include TMOTTGoGo.com. The Company is located in the DMV metro area.
About Kato Hammond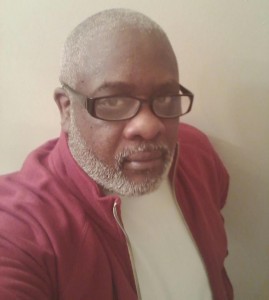 .
.
Nice to meet you! I'm Kato, and I'm a Freelance Graphic Designer, Web Developer, and Illustrator. I've been freelancing for the past 17 years, and at this point in my career I've worked with hundreds of clients from around the region on more projects than I can count. Freelancing has given me the opportunity to be a part of exciting, unique, and sometimes strange projects, and has also led me to meet and work with amazing designers, developers, and organizations.
A few of the folks I've had the pleasure of working on projects for are:
Rare Essence
Familiar Faces
Chuck Brown
Newspaper Association of America
Electronic Scriptorium
Full Circle Entertainment
DC Teen Xtreme
Howard Theatre
Bag of Beats Records
Peaceoholics
Wylie K & Friends
TMOTTGoGo Magazine
Metro Video & Film Festival
Tuff Crowd Conglomerate
Young Playwright's Festival
Universal Tax Service, LLC
Women Under Construction
The Timid Palate
Davis & Davis Credit Advisors
The Lady Day Experience
Innacity GoGo
South Beach Summer Breeze
Divine Possibilites, LLC
Epic Concepts
Uptown Productions
Howard Theatre
Frank Sirius
No Graduation Fees
Totally Rorree
Tall Oaks Crossing
DC Brand 99
TuTu's Boutique
Uniqke Sound
Natasha Realty Expert
GoGo Symphony
The Real Neka Ray
Killa Cal Da Animal
Wearable Arts Boutique
Virginia Wine Know
Southeastern Community & Family Services
Prince George's County Chapter of the Continental Societies, Inc
Bizy Bee Professionals
Dexter Allen Whitaker
Heel2Heel
STEEL Band
Communicate To Connect Therapy
Aishah Tatum
In-A-Minute Printing
Da.Bass.ics
The Whitaker Management Group
Baptist General Convention of Virginia Women's Ministry Area D
Chantilly Baptist Church
Langon Insurance Agency, LLC
Frontine Fuel, LLC
i-Crank
InnaCityGoGo
The DanceMaker
Floral Elevations
Married 2 Da Game
…and much, much more
I love my job. Even when things get crazy, I remember that the finishing projects are always phenomenal, that I've realized one of my childhood dreams, and knowing that, I just can't seem to get too upset. I can talk forever about the awesomeness of the freelance graphic design life, which design students and other designers have discovered. I welcome any questions or comments you may have, I am always happy to help.
Visit:  http://katohammond.com
For a quote for services, you can contact me at:kato@tmottgogo.com