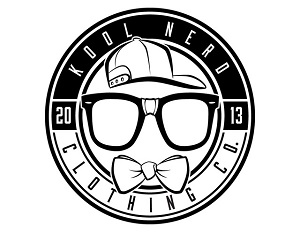 Recognizing the influence that great mentors and teachers had on his life, Orane Barrett, a former engineer at Intel, turned his passion for learning and helping the community into a business.
Launching the apparel brand Kool Nerd Clothing (KNC) in 2013, KNC is more than just a clothing line that helps individuals celebrate their intelligence. With proceeds from the sell of its items going towards its partnership to help get inner-city kids involved in STEAM, with the 'A' standing for arts, Barrett is determined to use KNC as a movement that exposes children to learning opportunities beyond what they see in their neighborhood.
BlackEnterprise.com caught up with Barrett to get insights on what prompted him to start KNC, how he's using his clothing line as a platform to impact the youth and how his Kickstarter campaign will take KNC to newer heights.
BlackEnterprise.com: Can you briefly describe how Kool Nerd got started?
Orane Barrett: From the beginning it was a team of people looking at where the market was in terms of how people were embracing intelligence. We started to discuss how right now there's no particular brand for that individual that wants to say they're intelligent or they're a nerd and I wanted to basically promote that. In addition, it also grew from basically creating a number of products that would just say "Kool Nerd" and make a statement. We said, "Okay, how do we use this to compliment and motivate and inspire?"
Now you used to work as an investment manager, correct?
Yes, I've been in investment banking and previous to that I was an engineer at Intel.
How was it making a transition from those fields to starting Kool Nerd clothing? What skills did you take from your old job to start your own business?
The skill sets I've gained working at Intel were the stronger ones in the sense of really being an engineer and managing a production line management and a team of people. Then working in finance allowed me to really focus on the finances and operations. [It also] put me deep into developing a business plan, which makes you look at the venture from different angles, such as the pros and cons, and the competition. So, all of those skill sets along with my graduate education from MIT [Sloan School of Management] played a part in helping us to hone the message and marketing strategy.
How long has Kool Nerd Clothing been in business?
We started the concept in 2012. Then, in 2013 we did a proof of concept and launched with one graphic t-shirt. We ran that for about 3-4 months and got a good amount of sales during that period of time through either word of mouth or individuals just coming to the site. The site was originally an e-commerce site and I pulled the string on it and said "Ok, we need to pull the team together and really start to flush out the idea of what it is that we're really trying to do here. What is it that we aim to do with this venture because we didn't want to be another 't-shirt company.' How could we really motivate and inspire and do the things that we all stand for?" So I would say the last 6 months was really spent flushing out the venture.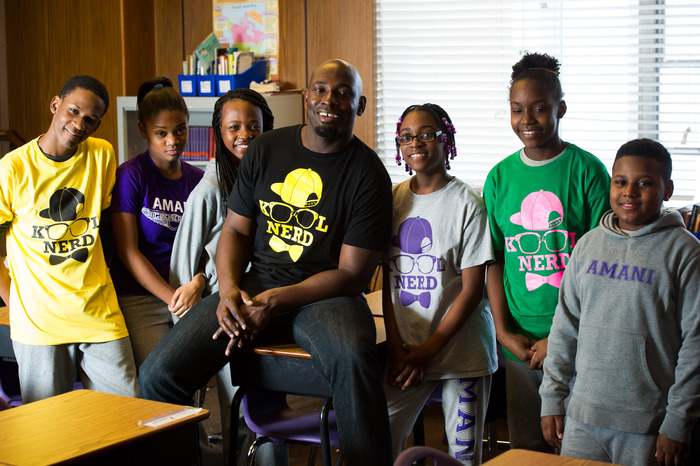 The mission of Kool Nerd goes beyond just a clothing line. Can you talk about your Kool Nerd passion summer camp?
Our goal is to launch [the summer camp] in 2015. So of course there is the apparel venture side but there's also the movement in which we are really aiming to create with the apparel. With the Kool Nerd movement we have a 4.0 program where $4 from every apparel sale will go to our STEAM- based program, which stands for science, technology, engineering, arts and math. Of course we hope to go nationwide, but it's a New York based program that we're in talks with right now that works with a school in Mt. Vernon.
You have the support of a few pro-athletes. How did that type of support come about at such an early stage?
A friend of mine was working with the [Seattle Seahawks] community program and was meeting with 25 of the players. She had one of my shirts on and they started to ask questions. She explained what it was about and Greg Scruggs, the defensive lineman on the team, reached out to me and was like "Dude I love what this is about. I'm a cool nerd and I would love to know how I can help you."  So then I flew out to Seattle and met with a number of them and a few got behind it in the sense of our video campaign that we [launched].
What we're hoping to do is galvanize public figures who are cool nerds doing great things. We're also featuring young entrepreneurs behind our brand. Part of the brand is to use individuals we call modern day heroes or cool nerd inspirators, to tell their story of how they found their passion.
Now, 10% of your revenue goes towards STEAM educational programs. Why do you think it's important to make sure that this next generation is well versed in those fields of study?
These programs that expose children to the beauty of science, the beauty of math, the beauty of technology and things like that will expand them and prepare them for things they never considered. We're now part of the big brothers program and my little brother didn't know about these things. That's why it's important to me because I had the experience of seeing this child want to be a rapper or a basketball player or a fireman. I always told people the fireman part threw me off until I realized down the street from him was a fire station, so he basically wanted to go after things that he was exposed to.
Why did you decide to launch a Kickstarter campaign to support your business?
Kickstarter is a crowd funding platform that allows young companies to get financial support for a project. The added benefit is that for successful campaigns, Kickstarter will promote those campaigns to their 6-million user base, which is amazing marketing for a young company.

How does it feel to have reached your goal within the first week and do you have an ideal deadline for when you want to reach your stretch goals?
I am ecstatic that we reached our Kickstarter goal in such a short time. However, with 2-weeks left to our campaign, we really need the support of a broader audience to reach our stretched goal of $45,000. Reaching our stretched goal of $45,000 will provide Kool Nerd Clothing the capital to develop a full line of products with a broader product offering for the 2015 season.
Click here to find out more on how you can support Kool Nerd Clothing's Kickstarter campaign.